Our Management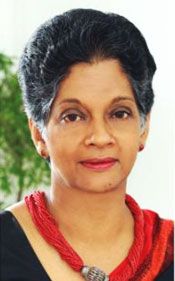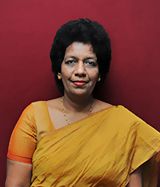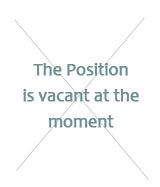 Vacant at the moment
Addl. Director General - Development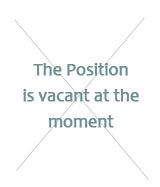 Vacant at the moment
Addl. Director General - Finance & Administration
Divisions/Units of the EDB & their Functions
Board of Management
The Board of Management of the EDB consists of the Chairman and nine (9) other members who include the Secretaries of the Ministries represented in the EDCM, members from the private sector who are experienced in the fields of industry, business, commerce, finance or any other field relevant to export, appointed by the Ministry of Export Development and International Trade.
Board Secretariat
Overall management, control and administration of the Board activities.
Market Development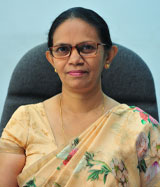 Export marketing support for the development and improvement of the export performances of Sri Lankan products and services through market research, advice on export marketing and trade negotiations.
Ms. Anoma Premathilaka Director – Market Developments
Regional Development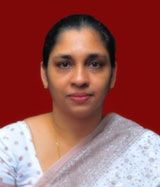 Supporting the development of export-oriented small and medium-scale enterprises at national and provincial levels.
Ms. Anoma Karalliyadde Director – Regional Development
Industrial Products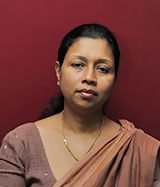 Developing and promoting a strategically selected group of industrial products through systematic and integrated product development/adaptation, technology development, quality improvement, training and marketing. Identifying and formulating activities & strategies to enhance the overall supply chain efficiency of industrial products with all stakeholders.
Ms. Chitranjali Dissanayake Director - Industrial Products
Export Services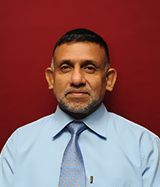 The Export Services Division provides assistance and creates opportunities for local professional services companies including ICT,BPO,KPO and Electronic Products to extend their business internationally, thereby increasing export sales and employment prospects in the country through integrated programmes such as supply development, quality improvement and training, initiate product development and adaptation of such products / services to export market requirements. It offers assistance for the ICT/BPO/KPO exporters for market development and consultative services to small and mid-sized businesses and sponsors & co-sponsors educational seminars and training programs for exporters and potential exporters.
Mr. M.K.S.K. Maldeni Director – Export Services
Export Agriculture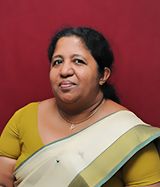 Developing and improving the export performance of agricultural, fisheries and aqua cultural products through systematic and integrated programmes.
The main products handled by the Division include primary/processed and value added products such as Tea, Processed Food, Coir and Coir Based Products, Spices & Allied Products, Sea Food, Fruits & Vegetables, Aquarium Fish & Aquarium Plants, Oil Seeds & Pulses, Bottled Drinking Water, Organic Agriculture Products, Herbs and Herbal Preparations, Floriculture Products (flowers, plants, seeds, decorative leaves).
Ms. Malani Baddegamage Director – Export Agriculture
Finance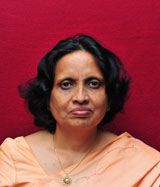 Assisting the Board in the management of the export development fund and other financial activities.
Ms. G. M. Herath Director - Finance
Human Resources Management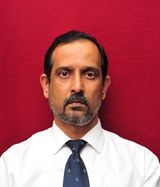 Responsible for formulation of Human Resource Management and Administrative policies and carrying out the all administrative functions of the organisation
Mr. K.K. Ruwan Kannangara Director - Human Resources Management
Policy & Strategic Planning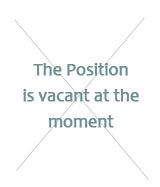 Formulation and monitoring of export policies to enhance the competitiveness of the export sector; preparation and monitoring of National Export Strategies, Corporate Plan and Action Plans of the EDB; and analyzing and disseminating export statistics.
Information Technology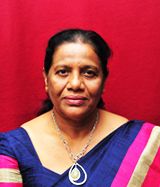 Provision of an effective IT services to the organization, facilitating export marketing through an online trading platform showcasing Sri Lanka's products and services, provision of e-communication, e-promotion, monitoring the EDB website "www.srilankabusiness.com", maintaining a conducive ICT policy with align to e-government policy in respect of computer hardware, software, usage, access and procurements.
Ms. Indu Alahapperuma Director - Information Technology
Trade Facilitation and Trade Information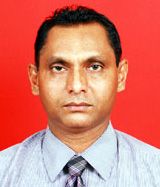 Assisting exporters to achieve trade efficiency by trade facilitation, resolving export related issues faced by exporters (Exporters' Forum), providing advisory services, operating the scheme of registration of exporters, organizing and conducting training programmes on international trade, provision of trade information service for improving export performance by maintaining trade related data bases, maintaining an up-to-date business library facility, packaging development and training, publications, coordinating seminars and participating at exhibitions, liaise and coordinate the functions of the National Packaging Centre.
Mr. S.R.P. Indrakeerthi Director - Trade Facilitation & Trade Information
Legal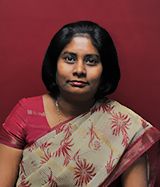 Resolving legal disputes, preparation of legal documents to be filed in courts and other legal forms and drafting and executing commercial agreements, contracts and bonds related to EDB activities and advise exporters on legal issues.
Ms. Devi Thakshila Wijayaratne Legal Officer
Internal Audit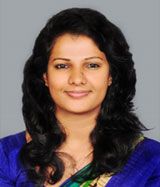 Responsible for auditing all financial transactions of the Board and carrying out annual audit programme approved by the Auditor General.
Ms. Nilmini Ranasinghe Internal Auditor
Provincial Offices of the EDB
SLEDB Provincial Office Southern Province
SLEDB Provincial Office Central Province
SLEDB Provincial Office North Western Province
SLEDB Provincial Office North Province