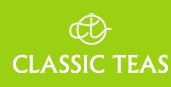 CLASSIC TEAS PVT LTD
Exporters of premium quality teas. Classic Teas is renowned for it's distinct identity of being one of the leading exporters of Black/Green/Oolong/flavoured or herbal teas to many parts of the globe.
Products / Services Range
Tea exporters of bulk, packets, cartons, tea bags, ceramicware, wooden boxes or in any other mode of packaging of your choice.
Contacts
Daya Weerasekera (Managing Director)