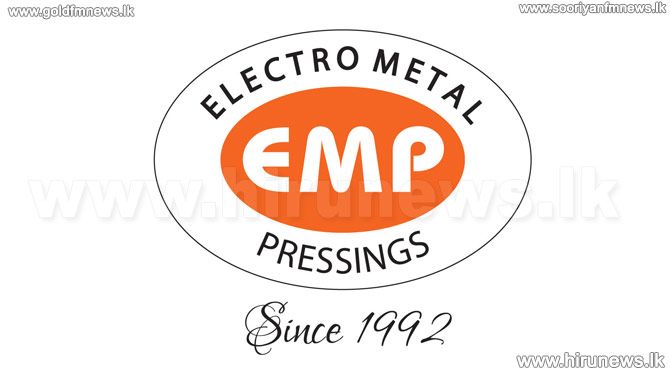 Electro Metal Pressing Pvt Ltd (EMP)
Three decades ago Electro Metal Pressings (EMP) commenced its operations as a manufacturing concern turning out electrical light fittings manually for the local market.

Within a short span of time with the dedication and determination of the management and the staff EMP has achieved high growth and stability, and has achieved very high quality standard in the product and services provided to our valued customers. The Company's focus to maintain the quality standards are represented in receiving ISO,SLS, OHSAS, ASTA accredit ions and have won the confidence and the respect of all segments of industry we serve.

Having ascertained the growth potential and to ensure the directions are focused a decision was made to establish different subsidiaries. Thus the following entities were established and became operational. Electro Metal Pressings (Pvt) Ltd.EMP PVC Technology (Pvt)Ltd, Aklan Intertnational (Pvt) Limited, EMP Projects Lanka (Pvt) Limited, and Omata Water Management (Pvt) Limited

Aware of today's greater demand for installation and operation of electrical components and accessories that are innovatively infused with functional designing and focusing more on changing customer needs, undoubtedly the cluster of new companies under the management of EMP Holdings will ensure continuation of good prospects for the group in the future.


Products / Services Range
Panel Boards and Enclusures, Kiosk Machines
Contacts