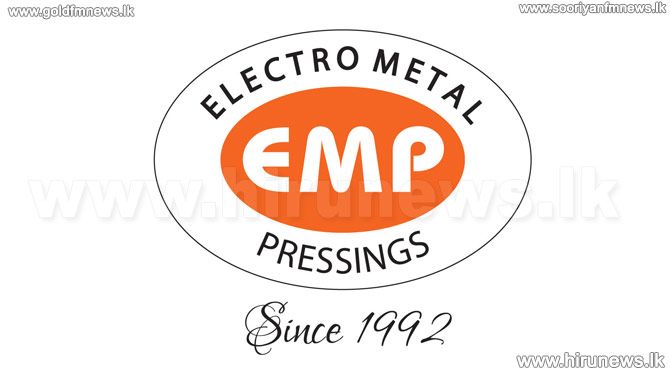 Electro Metal Pressings (EMP)
Electro Metal Pressings (Pvt) Ltd has over 20 years of professional experience in manufacturing Enclosures, 19" Data Equipment Rack Systems, Fire Doors, Fire Cabinets, Customize Steel Metal Fabrication works, Cable Management Systems.
The company manufacture Supply and Installation of Medium Voltage Switchboards, Low Voltage indoor /outdoor Main Switchboards, Sub Distribution Boards, Motor Control Centers, PFC/Capacitor Banks, Transformers, Turnkey Automation Projects with Rockwell Automation using Allen-Bradley Products, Legrand Switches & Sockets, Legrand Electrical & Digital Building Infrastructures,.
The Company's focus to maintain the quality standards are represented in receiving ISO,SLS, OHSAS, ASTA and Green accreditations.
Products / Services Range
Contacts