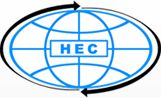 HARDY EXPORT COMPANY PVT LTD
Hardy export has been operating since 1999 as a partnership company and now it has been changed to Pvt Ltd., as from 2007 and we produce high quality Coco Peat and Coir based products to export for Horticulture and Floriculture purposes. We have new technology machines for our productions to increase production capacity with good quality control system to match buyers' quality requirements.
Products / Services Range
Coir fibre, Coir Pith(Coco Peat), Substrates for hydroponics and protected Agriculture, Green house growers, Coco husk chips, Coir .....Geo-Tex, Coco, Coco Discs, Coco Peat Bricks, blocks and grow bags.
Contacts
Upul Ratnayake (Director)