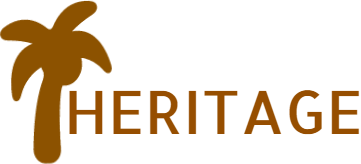 Heritage Lanka Virgin Coconut Oil
Heritage Lanka Virgin Coconut Oil is a newly established business which is located in Negombo within the coconut triangle of Sri Lanka. This new state-of-the-art factory has the facility of conducting the entire process of production all under one roof. Right from the start of the production process until the final product is delivered it ensures careful supervision in delivering the best to the customers with a high quality assured product. For this process, only fresh nuts are used as inputs as opposed to Copra.

Further, sourcing of coconuts are done effectively via well maintained coconut estates joining hands with the estate owners through fair trade agreements. Not only we do think about the sourcing of coconuts and the freshness of them but also ensures that the proper standards such as, stainless steel equipment and food grade materials certified are used during the process to achieve the best in this business. We believe in a quality product that will make our buyers to be satisfied and continue business with us into the future.

Although, Heritage Lanka Virgin Coconut Oil is a newly started business in this Virgin Coconut Oil industry there is immense experience gained by the person who is behind the story of this business. Peter Jayatilake (Proprietor, Heritage Lanka Virgin Coconut Oil) was into several diversified business units having experience in the export industry of Prawn farming. Further, he is currently into the real estate business operating for many years successfully. He strongly believes that, with the exposure gained in export markets and other extended businesses, this new venture too will also be a success.
Products / Services Range
Extra Virgin Coconut Oil - Main Product
Filtered twice (first through 16 plate filter press machine and refiltered through cotton filters)
Colorless and No Sedementation
Stored in Stainless Steel Storage Tanks
Available in;
200ml, 250ml, 500ml, 1L glass jars
20L pp buckets
200L steel drums
1000L IBC totes
Organic Coconut Flour
Available in 1kg, 2kg, 5kg and 10kg packets
Organic Coconut Milk
Available in 200ml, 400ml and 3L tins.
Organic Coconut Cream
Available in 200ml, 400ml and 3L tins.
Contacts