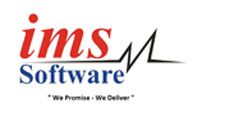 I M Solutions (Pvt.) Ltd.
Company Name : IM Solutions Pvt. Ltd. Nature of Business : Business Solutions and Software Developments Date of Establish : 2005-06-08 Registered Office : G1, NHDA Building Sri Vipulasena Mw Colombo 10 Head Office & Communication Address : No. 189/1, Rajagiriya Road Rajagiriya Tel : 0015-747072 / 0115-737471 Fax : 0112-887124 Banks : Bank of Ceylon Hatton National Bank Auditors : M. N. Kumar Associates S 31, 3rd Floor, Colombo Central Supermarket Complex Colombo 11 Main Brands : Metro - Electronic Cash Registers Timetec - Time Attendance Machines Software Products – - im POS Billing Software - im Time Attendance and Payroll Solutions - im Hotelina (Hotel Management Solutions) - im Sales and Distribution System - im Inventory and Accounting Solutions - im Maintenance Management & Service Software - im Manufacturing / Costing & Operations software
Products / Services Range
IM solutions Covers the areas of office Automation, Retail Solutions, Mobile Application apart from the main Business of Customized Software Solutions for various prestigious private, government and Non-Government bodies.
Contacts