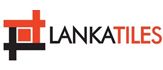 LANKA FLOORTILES PLC
The pioneer floor tile producer in Sri Lanka was incorporated in 1984 with the manufacture of Ceramic Glazed Floor Tiles as its core business. We produce a variety of different textures to suit customer preferences : matt, rough, gloss, stone, marble, and terra-cotta finishes in a range of self-colours or shades.
Products / Services Range
Our floortiles are available in a wide range of shades, designs, finishes-rough or smooth surfaces-and sizes to suit any floor area in residential and commercial buildings. They include floortiles especially suited for verandahs, sitting rooms, dining rooms, bed rooms, pantry, as well as for flooring outdoor space such as terraces, path-ways, ponds etc. Our floor tiles are especially recommended for seaside houses, beach hotels etc. Unlike waxed floors which deteriorate when frequently exposed to sea water and sand, ceramic tiled floors withstand such adverse conditions and retain surface shine and cleanliness, when merely washed with water.
Contacts
Sajeewani Amarasinghe (Group Finance Accountant)