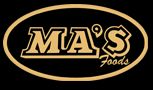 MAS TROPICAL FOOD PROCESSING PVT LTD
MAS is a leading food manufacturer in Sri Lanka for over 25 years working with strict quality control standards. MAS is proud to be known as the premium processed food, seasonings and spice brand in the Sri Lankan market. MAS is not only committed to producing quality produces but also to the sustainability of the environment and the betterment of the community they work with.
Products / Services Range
Private Labelling, Research and Development, Organic and Fair Trade products, Spices, Spice Blends, Curry Mixes, Curry Pastes, Seasonings, Coconut Milk, Sauces, ready to eat curries.
Contacts