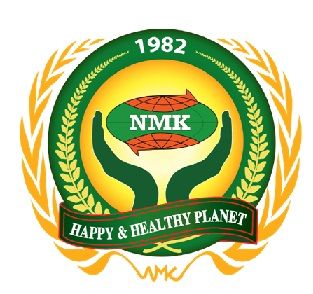 NMK Holdings (Pvt) Ltd
NMK Holdings Pvt Ltd has been in business in Sri Lanka for the last 35 years. It has a long history of reliability, quality and customer service excellence and is a member of a Group which is the largest player in the Sri Lankan Edible Oil Industry. Having in-house Refining, Fractionation, Inter-esterification and Margarine processing plants, its focus is on health oriented products with green concept manufacturing.

Operations of the NMK are integrated throughout the Edible Oil value chain from the sourcing and processing of raw materials to the manufacturing and packing of our wide product portfolio under the brand name MARINA. This integration gives excellent customer service and tailor made solution possibilities to our valued customers, enabling them to grow their business by securing a healthy, safe and reliable product portfolio of over 60 items.

The company adopts environmentally friendly manufacturing processes and is supported by ultra-modern laboratory facilities, to ensure product safety and quality conformance. Marina product manufacturing facilities have international accreditation of ISO 22000, HACCP, Halaal and GMP.
Products / Services Range
Companies primary business focus is to supply the Sri Lankan as well as the International markets with high quality Edible Oils, Specialty Fats and Margarine, catering to the requirements of consumers, hotels, restaurants, bakery trade and food industries.
Contacts
Dileepama Ratnayake (Manager - International Sales)