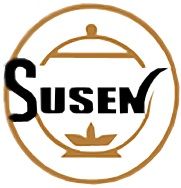 SUSEN INTERNATIONAL PVT LTD
We bring the best of Ceylon Tea's exclusive, world-famous tea growing regions to your cup with flair and character.

Our superior collection of blends is picked with the finesse of a connoisseur. All Susen Teas are harvested during the height of the season, which varies with altitude and geography in the five tea growing regions of Sri Lanka they are grown in. Never sooner, never later. As a result, pronounced aroma, flavor and smoothness are at a premium. Welcome to the distinctive flavor of Susen Tea.
Products / Services Range
Tea
Contacts
K.G. Chandrasiri (Marketing Manager)