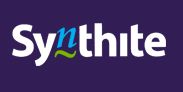 SYNTHITE LANKA PVT LTD
Our Vision
"By consistently delivering the ingredients of success for the most exciting food, health and fragrance solutions, we will be the partner of choice to our clients worldwide."


Values
Values are the bedrock of an organisation. They form the basis of the behavior of its members. At Synthite, we strive to find the perfect balance between individual and organizational values.
As an organization, Synthite has always insisted on a strong sense of business ethics and moral values. We lead by example, so our values become the values of our people. We believe in motivating and encouraging, instead of conditioning or enforcing. And it is this value-system that defines the way we function, as an organization and as a family.
Products / Services Range
Value added spices
Contacts
Ryan Rambukwella (Manager Sourcing and Customer Service)