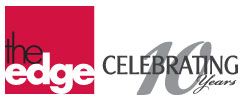 The Edge Group (Pvt) Ltd
We are one of the longest established true Business Process Outsourcing (BPO) Companies in Sri Lanka. We specialise on Contact Centre, Business Intelligence and Software/IT Development. We are also fully ISO accredited.
Products / Services Range
Providing Channel Management Services for online, over the phone and retail customers, especially in the Airline and Hospitality industries.Offer a unique one-stop-shop Online Channel Management; digital marketing, web and mobile app development and management and fulfillment.
Contacts