Committee to boost trade, investment with France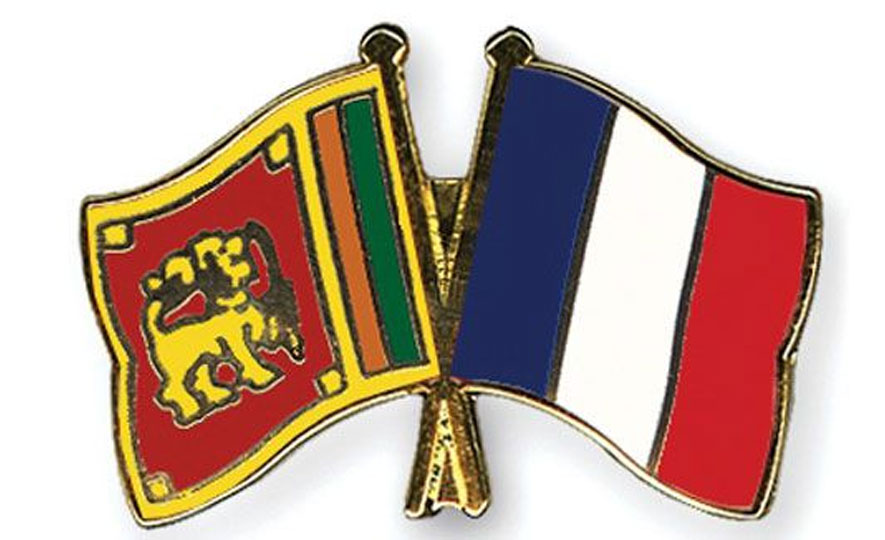 The Sri Lanka – France Business Council (SLFBC) which functions under the aegis of the Ceylon Chamber of Commerce held its 9th Annual General Meeting at the Ceylon Chamber of Commerce recently. The Council was inaugurated on February 4, 2004 with a primary objective of promoting trade, investment, tourism and services between Sri Lanka and France and to promote mutual understanding and strengthen the relationships between Sri Lanka and France.
Christine Robichon, Ambassador of France and Patron of SLFBC graced the occasion as the chief guest. Congratulating the newly appointed Committee she underlined that activities such as visit to France early this year demonstrated the usefulness of exchanging business delegations both ways. It was also mentioned that the partnership between the Embassy and Business Council went deeper with the successfully organised Symposium on Urban Development recently and the Embassy will continue to closely work with the Council in the future.
Dilipan Tyagarajah, President, Alstom was re-elected as the President of SLFBC for the Year 2013-2014. Addressing the members, Tyagarajah highlighted some of the significant activities undertaken by the Council which includes; the discussion on "Trade Policy of the EU – The Main Export Market of Sri Lanka" which was held in October 2012, Trade & Investment Promotion Mission to France and Belgium in February 2013 which was a joint collaboration of SLFBC and ECCSL, Meeting with the newly appointed Ambassador to France, Prof. Karunaratne Hangawatte in April 2013 and the successfully concluded Symposium on French Expertise in Urban Development in July 2013 which was organised in association with the Economic Service of the Embassy of France.
Mr. Tyagarajah ensured that the Council would continue to closely work with the Economic Service of the Embassy of France, Embassy of Sri Lanka in Paris, Board of Investments of Sri Lanka and Export Development Board in order to facilitate the promotion of bi-lateral trade relationship between Sri Lanka and France.
The two Vice Presidents elected Asanka Ratnayake, Director, Hayleys PLC and Senaka Amerasinghe, Managing Director, Carmart Ltd.
The Committee members for the Year 2013-2014 include Samantha Rajapaksa, Managing Director, Associated Motorways (Pvt) Ltd., Shano Sabar, Director, CMA-CGM Lanka (Pvt) Ltd., Navindra Abeysekera, Director, Delmege Forsyth & Co. Ltd., Anurag Kak, Managing Director, Lafarge Mahaweli Cement (Pvt) Ltd., Shiraz Karunaratne, Chief Executive Officer, Noyon Lanka (Pvt) Ltd., Denis Gruhier, General Manager, Cinnamon Lakeside Hotel.
Past President - Nirmali Samaratunga, Chairperson and Joint Managing Director, Mackwoods Ltd., Jean-Louis POLI, Economic Counsellor of the French Trade Commission, Nilupul De Silva, Director Promotions, Board of Investment,Jeevani Siriwardena, Director – Market Development, Sri Lanka Export Development Board, Mahesh Amalean, Chairman, MAS Holdings Ltd. would also serve the Committee by Invitation.