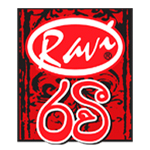 RAVI EXPORTS PVT LTD
About Us
RAVI EXPORTS PRIVATE LIMITED was founded in year 1998 & it is situated within the Kegalle District, Rambukkana, Naranbadda, Hiriwadunna with a well-equipped, certified modern factory.
RAVI EXPORTS specialize in preparing of Value-Added Spices, Dehydrated Products Such as Jak, Breadfruit, Katurumurunga, Mucunuwanna, Curry leaves, Pandan Leaves, Sera, Drumstick Leaves & String Hoppers etc. Preservative free bottled Green Jak, Mature Jak, Breadfruit, Drumstick, Banana blossom, Amaberella, Chilli paste, Mixed pickle, Lime pickle, Seeni sambol & Maldivefish sambol with delicious, locking in the flavour of 100% natural ingredients.
There are more than 60 food items available under the categories of Spices, Dehydrated Products, Dry fish & Processed food.
Certification (ISO 22000, HACCP) from globally recognized bodies in maintaining international standards across operations, including safety and quality is the fundamental policy in every stage.