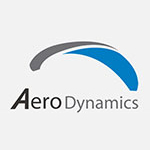 AERO DYNAMICS PVT LTD
About Us
AERO DYNAMICS manufactures custom-built Paragliders of the highest quality for global brands and customers world-wide, combining skilled workmanship with state-of-the-art technology and innovative design.
As one of the market leaders in our field, Aero Dynamics prides itself in being able to provide almost limitless customisation opportunities to its clients. Our high-tech manufacturing facility has 4.500 m2 of dedicated floor space, and is uniquely tailored to satisfy the requirements of our customers for high volume production of top quality, precision-built Paragliders.
Aero Dynamics has developed a constantly improving Quality Monitoring System known worldwide as the 'AERO DYNAMICS STANDARD'.