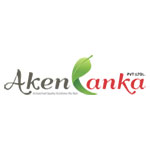 AKEN LANKA PVT LTD
About Us
AKEN LANKA PVT LTD was founded in 1992 as a manufacturing and trading business. Having started off as a small player in the spice exporters industry, Aken Lanka is now a leader in the spice export industry, exporting a wide variety of spice to many countries across the globe.
As a leading supplier the quality of our spice, quick shipment and the ability to supply large quantities.
Our location in the hill country, which has the best produce of spice, also gives us the strategic advantage of being the best in the industry. We have a large network of suppliers whom we have chosen for the quality of the spice they supply. "Buy with us and you will never have a second choice."