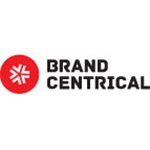 BRAND CENTRICAL PVT LTD
About Us
May be you are good at bombarding consumers with your advertising. But, only the true story of your brand will inspire consumers and live in their hearts.
We are as fluid as water; shaping to perfectly match client's requirements, changing the course as needed through every challenge, transparent in everything & reflecting the can do spirit all the way. We most importantly believe in people & their passion to drive brands forward.
We love working with brands. Whether it's Research, Branding, Advertising, Marketing, or Digital our process-driven team analyzes every project to achieve research based compelling solutions.