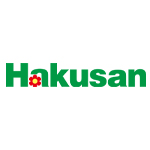 CEYLON FOLIAGE PVT LTD
About Us
Ceylon Foliage (Pvt) Limited is a leading Floriculture company in Sri Lanka, Involved in producing Rooted Cuttings, Un Rooted Cuttings and Tissue Culture platlets of Ornamental plants. Company is BOI registered and fully owned by Hakusan Company Limited Japan.  We are also in collaboration with  the world's No 1 plant  brand. Our unique outstanding products reach many destinations in the world.
High quality products are produced in the state of art GreenHouses. 10hectare of land at Boralanda, Welimada (1200m above MSL )is devoted for the production and entire operation is supervised by fully qualified professionals in Agriculture.
Ceylon Foliage (Pvt.) Ltd. is a GLOBAL G.A.P. Certified company and a service of maintaining a private stock of plants is provided to companies and if requested, special standards are also available for the different crops.
"We are passionate about making beautiful more beautiful."