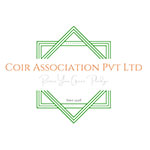 COIR ASSOCIATION PVT LTD
About Us
Manufacturers & exporters of coconut fibre-based products since 1998. Our main customer base is located in the USA, Canada, Europe & Australia. 
Our products are 100% eco-friendly & natural.
With over 22 years of excellence, our company is very well trusted by many global organizations worldwide. 
Beside coconut coir products, we export spices, garments, handicrafts and many more other Sri Lankan made products.