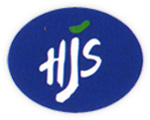 H J S CONDIMENTS LTD
About Us
HJS Condiments Ltd. was formed by Hayley's Group in 1993 with joint venture partner from Japan to produce value added Gherkins and other pickled vegetables in retail packs to supermarkets, fast food chains, restaurants and hotels etc.
The company currently has several production lines and production lines and accounts for over 43% of the island's total fruit and vegetable exports, spanning more than 43 countries worldwide.
The company maintains and annually renews its ISO 9000, ISO 14000, Kosher, ISO 22000, SA 8000, OHSAS, carbon conscious manufacturer, water conscious manufacturer, Star K Kosher, British Retail Consortium and HALAL Certification and approvals to supply processed gherkins to world renowned brands.
The state of art processing facility helps the company to maintain highest hygienic and quality standards throughout the production process.