Kaushalya Organic Industries Pvt Ltd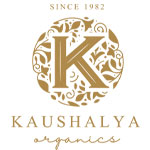 Kaushalya Organic Industries Pvt Ltd
About Us
The company established in 1982, Orgaa brand's sole owner is KAUSHALYA ORGANIC INDUSTRIES PVT LTD and it is one of the prominent medium small export companies in Sri Lanka that exclusively emphasizes on developing world-class Organic Products from the tropical island of Sri Lanka. Currently, we have a range of about fifteen products. Our head office located in Anamaduwa which houses for our Research & Development, Manufacturing and Marketing Teams.
Our raw materials are grown in their natural climate & an environment free from pollution. Plant parts are being collected by people native to the areas where they are found. After the plant parts have been collected, each batch been selected & tested in-house by our qualified team of lab operators to ensure the maximum purity and concentration.
Our quality control is stringent. Our products meet both the Sri Lankan Ministry of Health Good Manufacturing Practice specifications and the International Health Regulatory Authority's standards. All our products are 100% Halal.
We are proud to introduce our food range to new foreign markets to serve the globe. We believe that speaks highly of the quality of our products.