LANKA BRUSH EXPORTS PVT LTD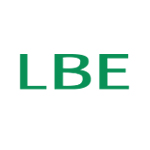 LANKA BRUSH EXPORTS PVT LTD
About Us
Lanka Brush Exports Private Limited is a BOI approved Company and is one of the leading brush manufacturers in Asia, with a global reputation for innovation, quality and responsible manufacturing practices.
We manufacture environmental friendly brushes and brooms for export to UK, Dubai, France, Belgium, India, New Zeland and USA. Over three decades of industry insights have sharpened our understanding of customer needs, enabling us to cater to the diverse needs of customers throughout the world.
We are based in Colombo, Suburban of Sri Lanka. LBE being in the industry for several years, now use the state of the art technology to ensure quality standards and meet with high flexibility in matching various requirements in different markets.