LIHINI NATURE PRODUCTS PVT LTD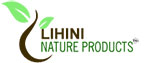 LIHINI NATURE PRODUCTS PVT LTD
About Us
The Lihini Nature Products(Pvt) Ltd, contained two main process units as Virgin Coconut Oil and Coconut Flour Manufacturing.
The secret of our success is simple as we work hard to meet every client's expectations, by providing superior quality product and service with a personal touch.
All our production process is in compliance with the requirement of the ISO 22000:2005 standard in order to ensure food safety in our products.