PayMedia (Private) Limited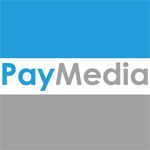 PayMedia (Private) Limited
About Us
PayMedia is a rapidly evolving Financial Technology (Fin-Tech) company in Sri Lanka, started with the aim of providing the best caliber of total software solutions for banks and other institutes. While keeping the focus on Fin-Tech, the company wants people to trust and enjoy the convenience of digital technology and disrupt the payment processes in the country and around the world.
The company is driven by a team of ambitious and committed young individuals who are acutely aware of the limitless growth potential of PayMedia.
PayMedia Private Limited was established in the year 2014. The company has achieved a rapid growth ever since and currently enjoy a worldwide presence. While being established in countries such as Sri Lanka, Australia, Netherlands and Belgium, the company also plans on entering the Middle-Eastern countries in the near future.