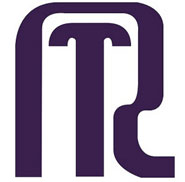 REGENCY TEAS PVT LTD
About Us
Regency Teas (Pvt) Ltd., was founded in 1997 by a group of tea enthusiasts, who at the time were firmly established in the plantation management sector. The desire to present tea loving consumers worldwide, a unique plantation fresh 'cuppa' motivated these tea specialists to give birth to Regency Teas.
Since inception Regency Teas has been packing tea under its flagship brand 'Hyleys'. The wide range of teas under the Hyleys portfolio includes; classic black & green tea as well as specialty blends with flavours and herbs. The Company sources these flavors and herbs from various countries worldwide and is one of the few tea exporters in Sri Lanka to have its own cold storage facility especially for herbs.
Hyleys recently launched several functional & end-user benefit teas consisting of 100% natural ingredients in stride with latest global consumer trends. These innovative products have special packaging & unique customer appeal, adding further value to 'taste & health' aspects.