T AND S BUTTONS LANKA PVT LTD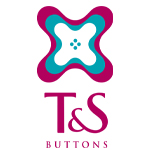 T AND S BUTTONS LANKA PVT LTD
About Us
T&S Buttons Lanka which is a multination company with its headquarters based in Hong Kong was established 20 years ago with the ambition of providing Excellence with Passion and Creativity!
T&S Buttons Lanka moves forward with the Vision to be the preferred button manufacturer in South Asia to all leading brands and retailers. Our capabilities extend to manufacturing all types of polyester buttons with the latest technology as well as supplying any other kind of buttons, sourced through our strategic partners globally.
Our skilled workforce of 130 associates operates the latest machinery in a state-of-the-art facility spread over 27,000 square feet. The network of operations extends across Asia with strategic locations in Sri Lanka, India and Bangladesh.