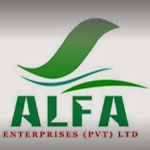 ALFA ENTERPRISES PVT LTD
About Us
Alfa Enterprises (Pvt) Ltd is a registered as a Sri Lankan Company specialized in exports marine products catching and exporting high quality and value-added products.
Alfa Enterprises collects or purchases required marine products from local Suppliers and from own operating vessels for exports. We are currently concentrating on mainly Sea Cucumber and Conch shell.
We have the largest operational network with over 1000 divers around Sri Lanka. Our expert divers harvest the best quality of traditional marine aquatic species in the most scientific manner to cater to the sophisticated international markets.