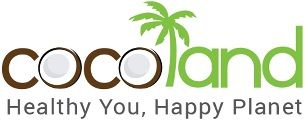 Nara Cocoland (Pvt) Ltd
Nara Cocoland begun as a small oil mill and producer of desiccated coconut over a hundred years ago, catering to the people of the village using traditional methods used by Sri Lankan's for generations prior. The once basic oil mill has now evolved in to a state of the art facility catering to people across the world.
Cocoland factory made to internationally accredited standard to cater not only to growing demand but also to its customers need for a product of the highest possible quality. Products manufactured by the Cocoland are certified as Organic (EU Organic / USDA NOP / JAS Organic) & Kosher.
Principles and the values which the company was built upon remain the same to this date and play a huge part in its success. As Cocoland grew so did the community around it with over a 1000 people working directly and indirectly from the factory worker to the shepherd that lets his cattle graze in our Organic plantation.


Products / Services Range
Organic Virgin Coconut Oil
Organic Extra Virgin Coconut Oil
Organic Infused Virgin Coconut Oil
Organic Coconut Milk
Organic Coconut Flour
Organic Coconut Vinegar
Organic Coconut Water
Coconut Spread
Pure Coconut Oil


Contacts
N C L Buddhika (Manager - International Sales)