Gem, Diamond and Jewellery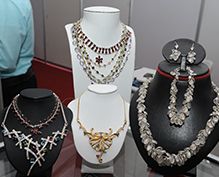 Sri Lanka, long associated with the international gem and jewellery trade, has been known as the cradle of treasures for its precious, natural gemstones. Both the artisan culture of jewellery craftsmanship and Sri Lanka's gem industry has been widely acclaimed in literary works dating as far back as 250 B.C.
Today Sri Lanka has made its mark in the international market and is known for quality gemstones and creating fine jewellery in a range of unique and exquisite designs. With this reputation, the Sri Lankan gem and jewellery industry is now geared to establish a world-class gem and jewellery hub. The entire industry employs approximately 600,000 persons including miners, cutters and polishers, dealers, jewellery designers, manufacturers and craftsmen, marketers and sales people.
Sri Lanka is blessed with over 70 varieties of coloured stones out of 200 found in the world and is among the five most important gem-bearing nations of the world. Notably, Sri Lanka's major strength is the "Ceylon Sapphire".While Sri Lankan jewellery manufacturers demonstrate remarkable craftsmanship, Sri Lankan gem suppliers offer a wide range of Ceylon gems to the global gem market representing the country's breathtaking natural heritage. Among these gemstones are :
Blue, pink, yellow and golden sapphires
Rubies
Padmaradchas
Star sapphires
Star rubies
Alexandrites
Cat's eyes
Spinels
Aquamarines
Topaz
Zircons
Garnets
Tourmalines
Moonstones
Quartz and many more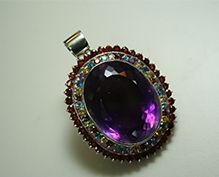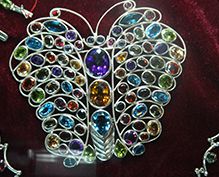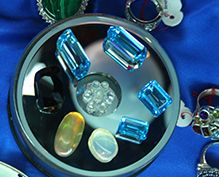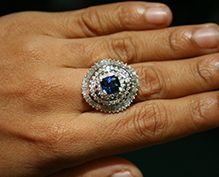 Why Sri Lankan Gem Diamond and Jewellery