Why Sri Lankan Printing & Stationery Products?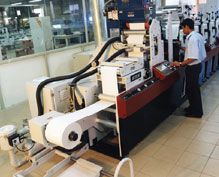 The Sri Lankan Printing Industry, which has won many awards at International Print competitions, is highly diversified under different manufacturing segments and includes all the print technologies such as:
Offset
Flexography
Gravure
Screen
Digital Printing
It is supported by a well-developed supply chain including the raw materials and machinery. It encompasses large, medium and small scale based on the volume and specialization.
Sri Lankan Printing and Stationery Products
Printing, Prepress & Packaging Brands