Why Sri Lankan Seafood?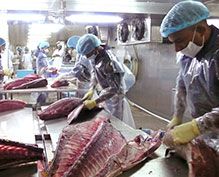 With rapid technological advancements and increased shipping fleet capacity and the culturing of new inland species in Sri Lanka, the stage is set for significant expansion of the sector in the years to come.
There are about 32 EU approved processing plants in Sri Lanka. The country successfully complies with the stringent regulations imposed by importing countries and adheres to HACCP, BRP, Friend of Sea and other food security environment friendly requirements.