Sainsbury's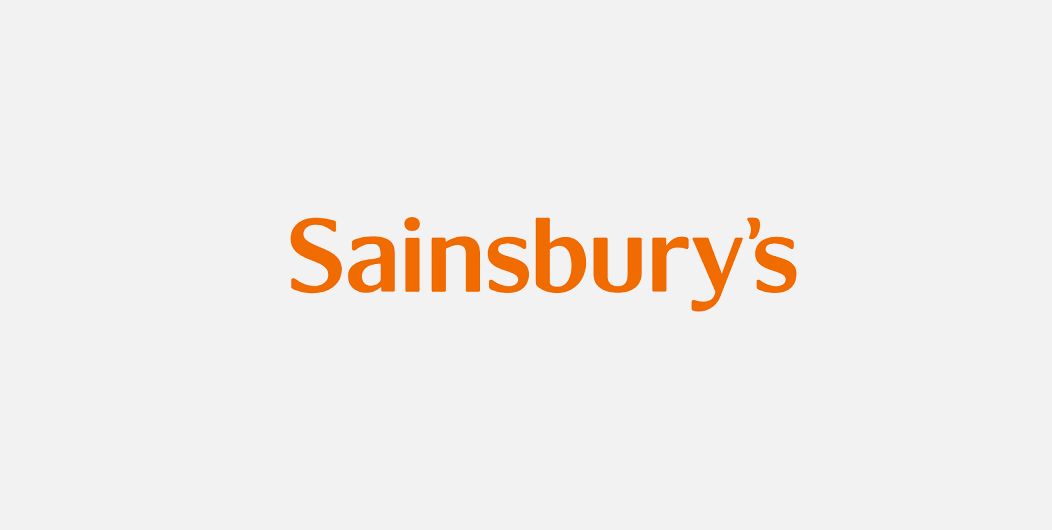 Sainsbury's was founded in 1869 by John James Sainsbury and his wife Mary Ann Sainsbury in London and has grown to become one of the UK's largest retailers and one of the oldest food retailers. The world's largest retailer of Fair-trade products. The first retailer to convert all bananas to 100% Fair-trade.
Business Structure
Sainsbury plc operates over 1,000 stores, including 440 convenience stores. It jointly owns Sainsbury's Bank with Lloyds Banking Group and has two property joint ventures with Land Securities Group PLC and The British Land Company PLC.
Business Strategy & Objectives
Five areas of focus are underpinned by its strong values and culture, as well as its commitment to operational excellence.
Aquaculture
Where possible, Anova Seafood and its business partners stimulate good aquaculture practices. All fish should be cultured according to FAO or other available related codes. Special care will be taken for the following points:
Great food - Fresh food remains central to its business and its success. It is a key battleground for UK supermarkets, with today's savvy shoppers having high expectations about the quality, value and integrity of their food, particularly fresh produce.
Compelling general merchandise & clothing - the Company's general merchandise and clothing businesses continue to grow faster than its food business and continue to gain market share. As they develop their store estate, they have expanded their ability to offer non-food. They now have 161 stores selling larger non-food offer, 22 more than last year.
Complementary channels & services - Customers now have far more choice of how, when and where they buy. The business is both influencing and benefiting from new and interrelated customer choices. At Sainsbury's, this could mean a large supermarket shopping trip balanced by more frequent and local top-ups, with the option of ordering online, from a range of devices, either for collection or delivery.
Developing new business - Exploring a range of new opportunities beyond core business, looking to grow value based on the trust customers have in Sainsbury's.
Growing space & creating property value - Achieved the target of opening 1.4 million sq ft of gross new space during the year, across 19 new supermarkets, 28 extensions and 73 convenience stores.
Company Size and Presence
Financial highlights - 2012
Sales - +6.8% Sales (including VAT, including fuel), Underlying operating profit - £789m, Underlying profit before tax -£712 m, Return on capital employed - 11.1%, Underlying basic earnings - per share 28.1 p
Operates over 1,000 stores, including 440 convenience stores. Employs around 150,000 workers
Company Contact Details
Head office
Sainsbury's Store Support Centre
33 Holborn
London
EC1N 2HT
Switchboard
020 7695 6000
Fax
020 7695 7610
Sourcing
Sainsbury's Asia Ltd
Suite 1-7 & 12
Tower 1, The Gateway, Harbour City,
25 Canton Road, TST,
Kowloon, Hong Kong
China
Tel: 00852 3667 9308
Tel-2: 00852 3667 9307
E-mail: [email protected]
Product Range
Groceries, Entertainment, financial services, Clothing, Wine , All house hold items, Foods & drinks
Has the buyer sourced from Sri Lanka before?
Yes
Trade Fairs that the buyer frequently visits
N/A
Purchasing Arrangements
For non UK Suppliers
For General Merchandise,
TU Square,
North View
Walsgrave Triangle
Coventry
CV2 2SJ
For Goods not for resale, please contact the relevant buyer in the procurement team at Sainsbury's:
33 Holborn
London
EC1N2HT
Buying requirements
N/A
Buyer's value
Five values provide the framework for how the company does business at Sainsbury's.
Best for food and health - As part of company's long heritage of providing great food at fair prices, it aims to be 'Best for food and health'.
Sourcing with integrity - By 'Sourcing with integrity', company aims to provide its customers with quality products at a fair price, doing so in a way that's better for the animals, farmers, growers and workers involved, and which minimizes the impact on the environment.
Respect for our environment - At Sainsbury's, respecting the environment is about doing the right thing. It aims to be the UK's greenest grocer, which is great for business but even better for the environment.
Making a positive difference to our community - Retailing is about more than quality products and great service. It's also about supporting and helping the communities where we work, and being a good neighbor. Company aims for its stores to be at the heart of the communities they serve.
A great place to work - 150,000 colleagues working in the stores, offices and depots to provide great service for the customers every single day. They are the face of Sainsbury's, and crucial to business goals. So being 'A great place to work' is naturally important to them.
Responsible Sourcing
Sustainable practices at the very heart of the business at Sainsbury's. These can always be assured of quality ingredients at affordable prices and feel good about where your food comes from when you shop with Sainsbury's.
Buying British - Lots of our everyday food, like fresh chicken, eggs and milk are always 100% UK sourced.Fair-trade - Buying Fair-trade food, clothes and flowers can make a real difference to the lives of people in developing countries.
Sustainable Fishing - developing responsible sources so consumer can buy more sustainable fish and sustainable seafood.
Animal Welfare - Animals should be treated fairly and with respect, so that constantly working to raise welfare standards.
Woodland Trust - working closely with the Woodland Trust since 2004 - and customers have been a part of this relationship, too. Every time customers buy Woodland eggs, chicken or turkey, company makes a donation to the Woodland Trust.
Specialty Ingredients Producers – company's Specialty Ingredients range features more than 30 authentic products sourced from around the globe. Find out more about the hard work and care that go into its Specialty Ingredients.
Organic Food - work closely with some amazing organic growers and producers to bring you fresh, tasty, organic food.

Fair Price For Dairy Farmers - Through its Dairy Development Group it is proudly built up a relationship with its dairy farmers over the last five years.

British Apples And Pears - Sainsbury's is officially the no.1 supermarket for British apples and pears?
Information Sources