THAI SUMEDA ENTERPRISES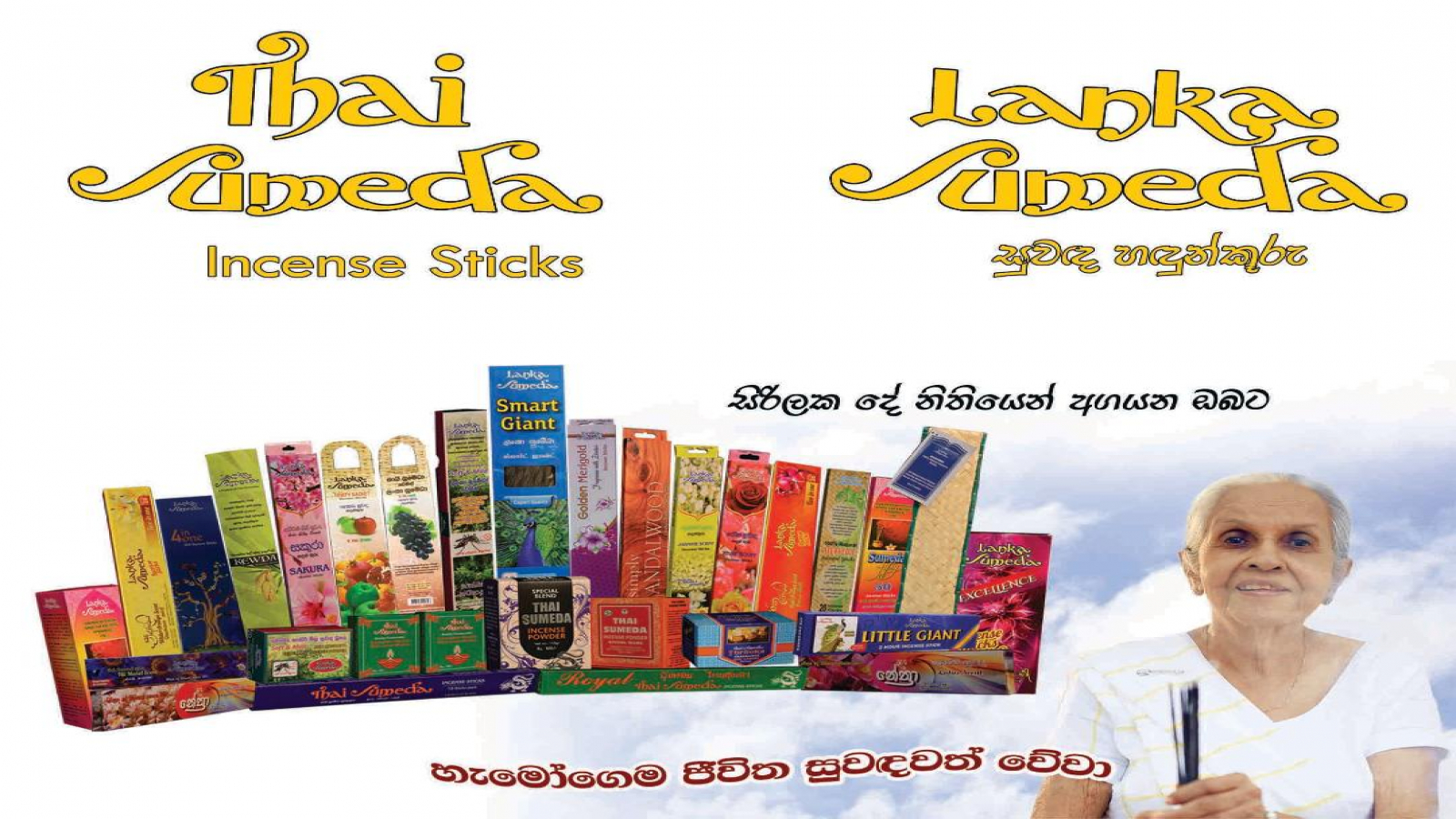 It is an accepted fact that in most countries the incense stick does not receive fair treatment in the hands of its manufacturer. No serious thought is given to its quality, fragrance and its representation in the market. Very often do both, the wrapper and the container carry the fragrance and not the substance in the stick. A coat of ground charcoal or sawdust wrapped around a bamboo stick alone will not make for a quality Incense Sticks. Lanka Sumeda has deviated from this pattern and produced an element that has grown in popularity and has become a household name with time. Following an age-old concoction of ingredients, Lanka Sumeda has introduced to both, the local and international markets, an incense stick; one that is high in quality and outstanding in global standards. Prepared and blended with odoriferous resins, gums, spices and essential oils, Lanka Sumeda is capable of releasing a ubiquitous sweet fragrance, be it an in a shrine room, an outdoor ceremony or simply one's own bedroom. It is an air-freshener to de-odourise your living quarters and helps in creating a pleasing and comforting environment within those surroundings. It has also been denoted to expel forces of evil and dispel any foul smells emanating within the atmosphere. No particle nor stain comes off with touch.
Lanka Sumeda products are certified as 100% lead-free and non-toxic and hence are perfectly safe for use. With the special characteristics that belie our products, Lanka Sumeda had quickly garnered recognition as an "Ozone friendly" product.
Company Profile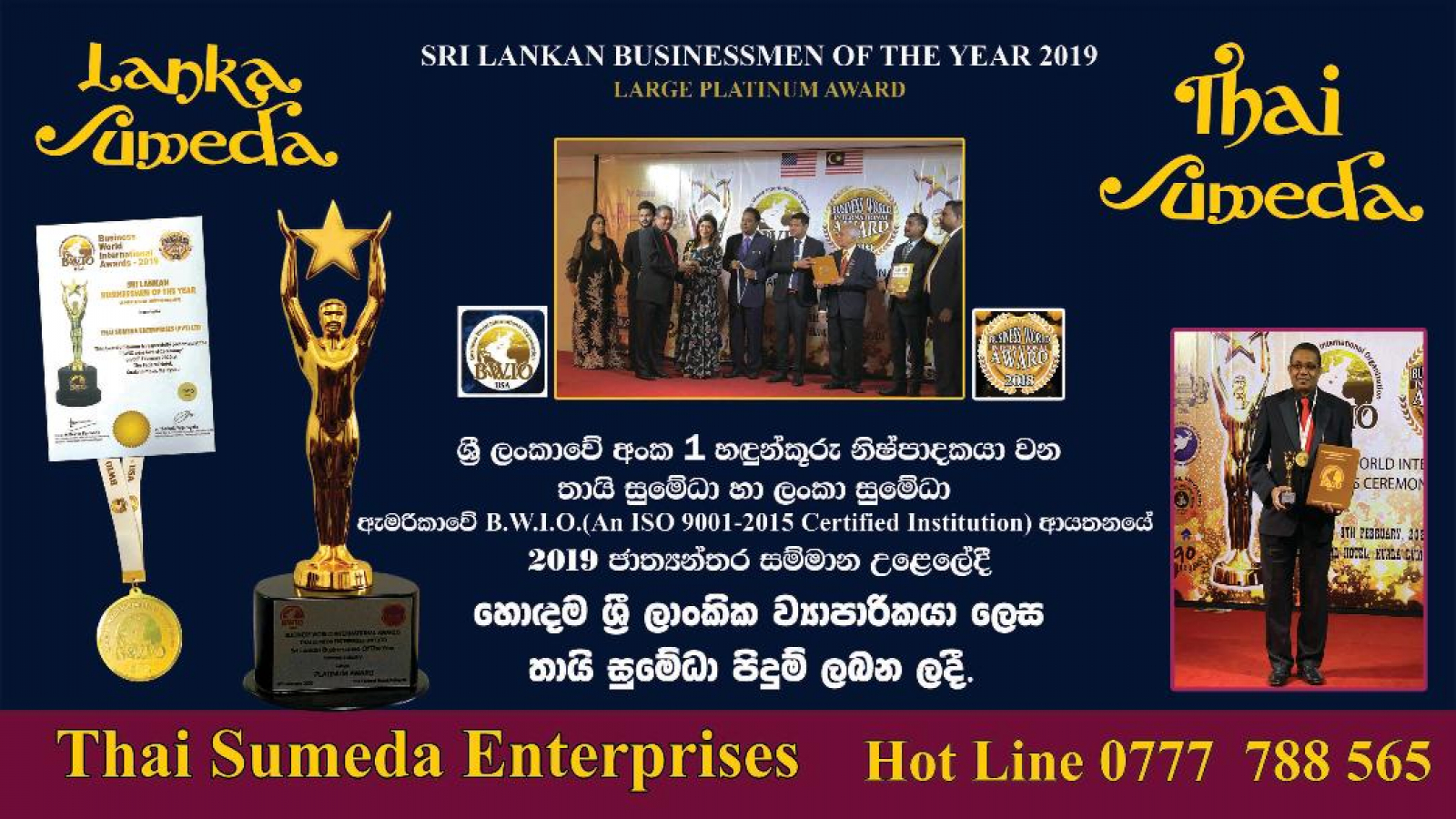 Company Information
Company NameTHAI SUMEDA ENTERPRISES
Founded1989
Products / Services RangeFragranced incense stickies, Powder, Car Air fresheners, Incense oil burners.
General Contact Info
Address 322/B, E.W. Perera Mawatha, Kotte Road, Pita Kotte, Sri Lanka.
Telephone(94) 11 2824087
Looking for More Information?
Want to find out more about our products and services and their availability in your destination? Send us an email with your requirements and we would get back to you at our earliest.
Inquire Now
Make your inquiry now to connect with the selected supplier.