News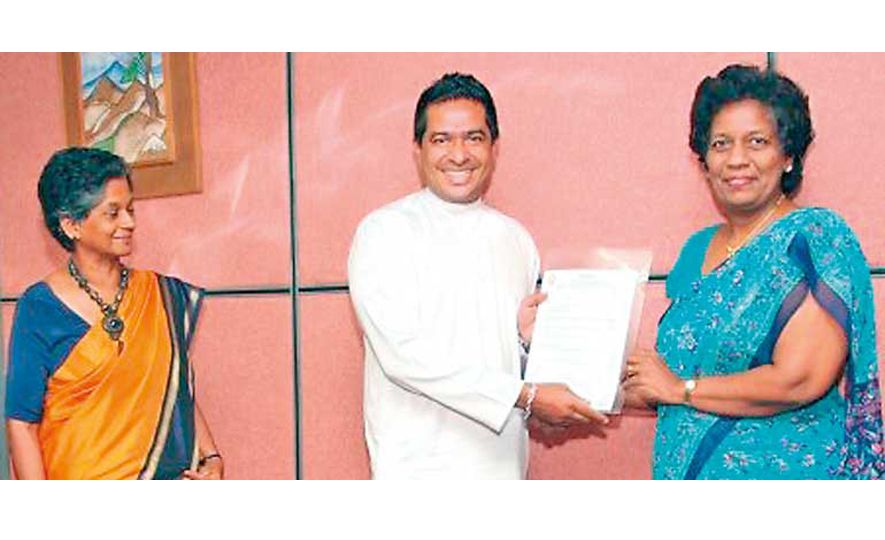 2016-10-03
Jeevani Siriwardena has been appointed the new Director General of the Sri Lanka Export Development Board (EDB).

She joined EDB as a Management Trainee in 1984. She counts over 20 years of experience at EDB in Product Management and over 10 years in the Market Development Divisions of EDB.

She handled the product and market development activities of the apparel export sector during its early growth phase and also led the development activities of the other industrial and agricultural product sectors.

Siriwardena has led several overseas marketing missions involving the private sector while also being a part of a number of presidential business delegations. She has extensive foreign market exposure, including in countries such as the US, Europe, South Africa, Japan, China and India. She also served as the Officer in Charge of the EDB-initiated Sri Lanka Trade Centre in Chennai for 15 months.

For a span of two years she worked as a visiting lecturer at the University of Colombo, prior to joining EDB.

She obtained a Bachelor of Commerce Special Degree (second class) in 1982 and a Master's in Business Studies (Merit) from the University of Colombo. She is also an Associate Member of the Chartered Institute of Marketing, UK.

Siriwardena had her primary education in Matara where her father served as the AGA and then entered University from Visakha Vidyalaya, Colombo where she obtained colours for tennis and won the national junior and juvenile silver medal for badminton.

At Colombo University she got colours for tennis, badminton and table tennis and captained the men's and women's tennis team of the University of Colombo in 1982, winning the Inter-University Challenge Trophy.