Footwear & Leather Fair 2023
03 February 2023 - 05 February 2023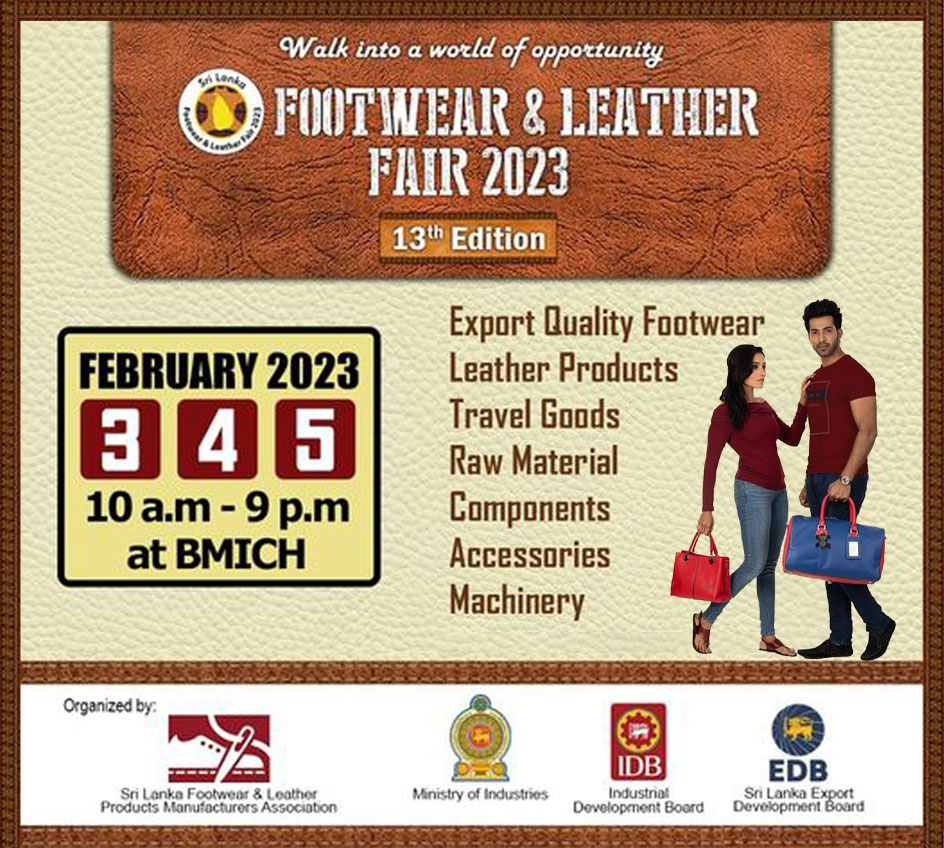 "Walk into a world of opportunity."
Sri Lanka is proud to present its Thirteenth Edition of Footwear & Leather Fair on the 03rd, 04th and 05th February 2023 at the BMICH, Colombo, Sri Lanka
Footwear
Sri Lanka produces a wide range of modern shoes in many designs for gents' and ladies', rubber boots, beach slippers, safety shoes, sports and canvass shoes. Sri Lankan footwear exporters are established suppliers to many high end international footwear brands.
Leather & Leather Products
High quality Sri Lankan Leather goods in the range of leather gloves, travel bags, back packs, Ladies handbags, jackets and small leather goods cater to niche international markets. Sri Lankan leather manufacturers currently supply to many renowned international brands.