Sri Lanka Pavilion at CISMEF 2023 – China
27 June 2023 - 30 June 2023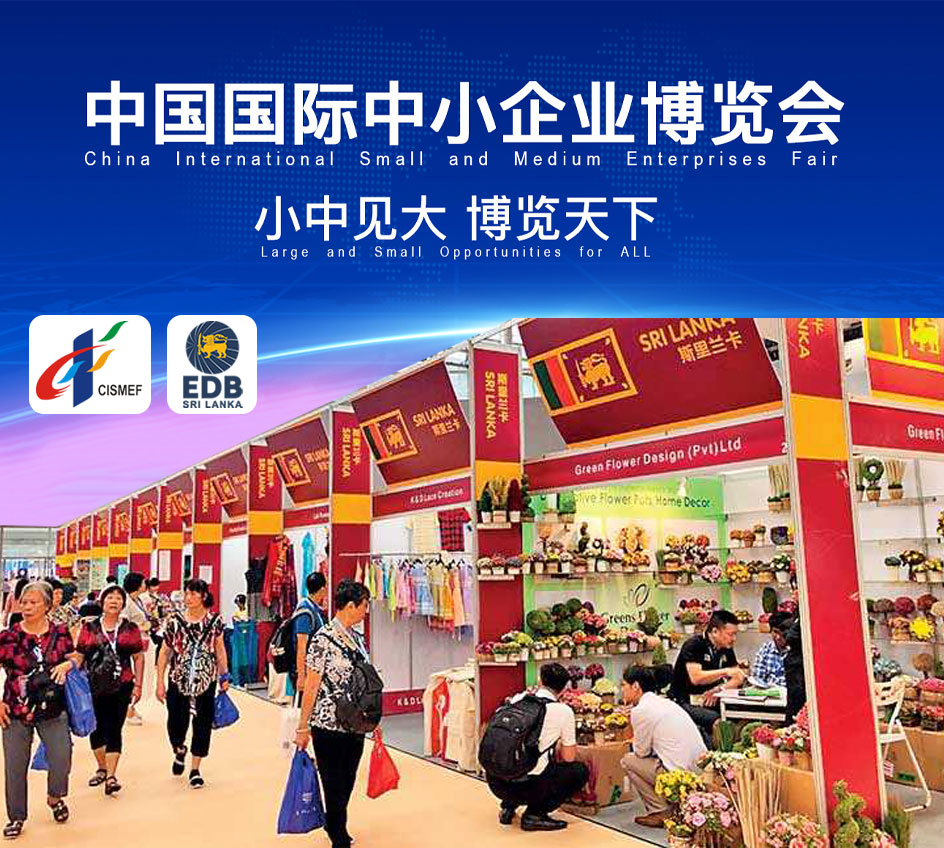 The EDB proposes to organize a Sri Lankan Pavilion at 18th China International Small and Medium Enterprises Fair (CISMEF) in Guangzhou China to be held from 27th to 30th June 2023.
The objective of organizing this programme is to provide an opportunity for Sri Lankan entrepreneurs to enter the Chinese Market & to establish business links with prospective Chinese buyers
CISMEF is the largest and most important event for SMEs in the Asian-Pacific regions, with wide influence. This annual event houses around 5,000 standards booths which accommodates exhibitors and around 200,000 visitors each year.
It is proposed to organize a Sri Lanka pavilion for around 20 exhibitors at the CISMEF 2023.