Sri Lanka Country Pavilion at SIAL Canada 2023
09 May 2023 - 11 May 2023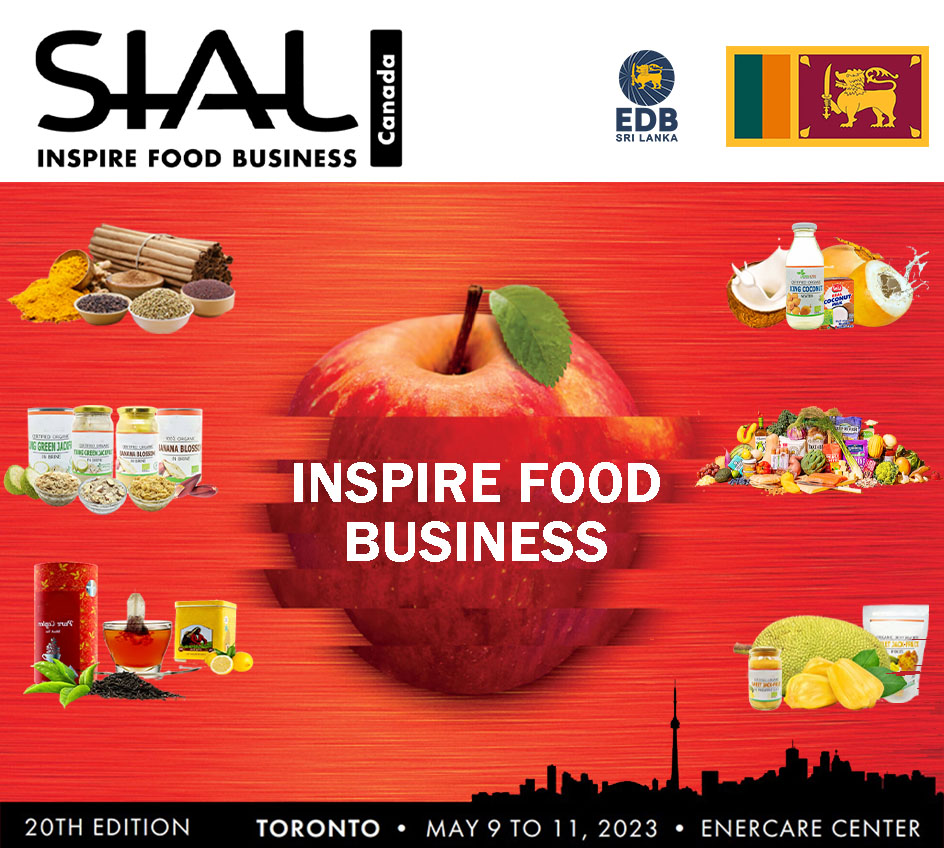 Sri Lanka Export Development Board (EDB) in collaboration with Sri Lanka Consulate General in Toronto is organizing a Sri Lanka Pavilion at SIAL Canada 2023 Exhibition from 9th to 11th May 2023 in Toronto, Canada with the objective of promoting Sri Lanka food & beverage products in the Canadian market.
SIAL Canada is a popular, annual event for processed food & beverages and a privileged entryway to the Canadian and USA markets.
following sectors will be represnted by the Participant Exhibitors.
Processed food products
Vegan products
Organic & health foods
Spices & concentrates
Food supplements
Beverages excluding tea
Coconut kernel products (virgin oil, coconut butter & spreads, desiccated coconut products, coconut flour, coconut sugar, coconut milk).
Processed fruits & vegetables (dehydrated, preserved fruits & vegetables, fruit juices, canned & bottled products)
Read our blogpost on Sri Lanka's participation in SIAL Canada 2023