Sri Lanka Country Pavilion at Thaifex - Anuga Asia - 2023
23 May 2023 - 27 May 2023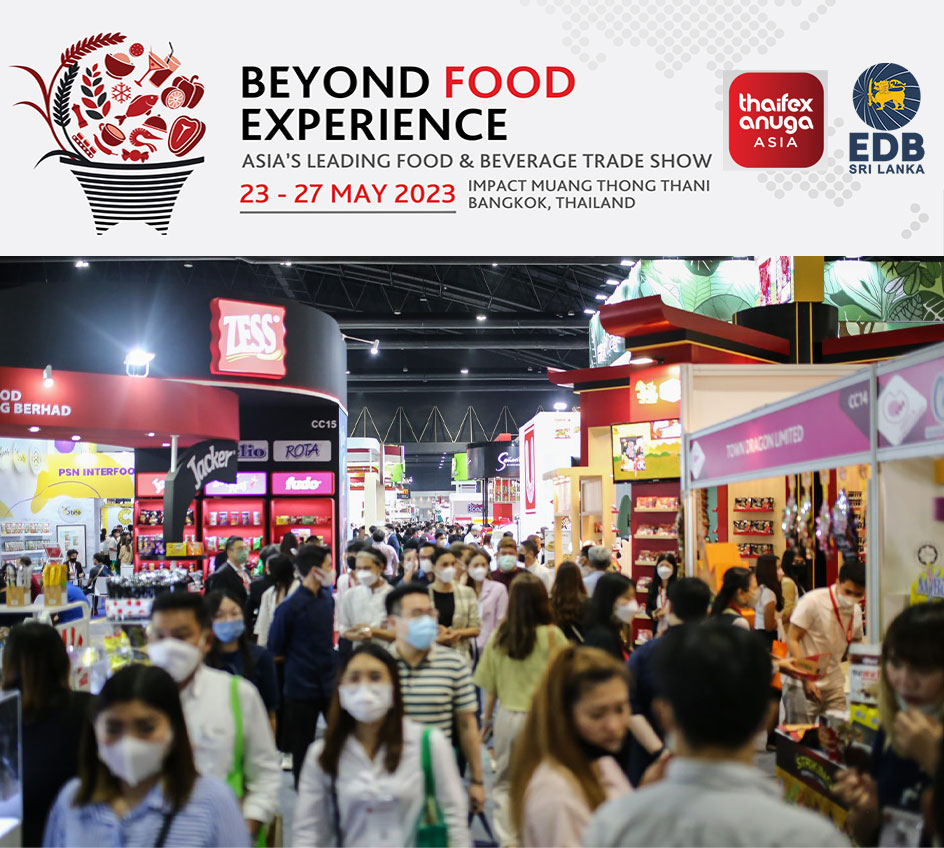 EDB is organizing a Sri Lanka first Country Pavilion at the "THAIFEX – Anuga Asia -2023", international food fair to be held in Bangkok, Thailand from 23rd to 27th May, 2023 with 8 Sri Lankan manufacturing companies to promote agriculture products such as food & beverages, tea, coconut kernel based products, fruits & vegetables, and spices.
"THAIFEX – Anuga Asia" to be held in in Bangkok, Thailand is the Asia's largest F&B event, considered as a one-stop shop for the Food and Beverage (F&B) industry. The exhibition provides a platform for the industry players to increase produce/market diversifications, establish new growth prospects, witness innovations, optimize operations through introduction of new technology and create stakeholder value. The event provides the perfect opportunity for visiting buyers to meet F&B producers from various parts of the world and be inspired by the latest product / market trends.
Sri Lanka will be showcasing their products at Sri Lanka Country Pavilion to be housed at Hall 12 – Fine Food.
Read our blogpost on Sri Lanka's participation in Thaifex – Anuga Asia - 2023