Accelerating Global Growth Through Sri Lankan Ingenuity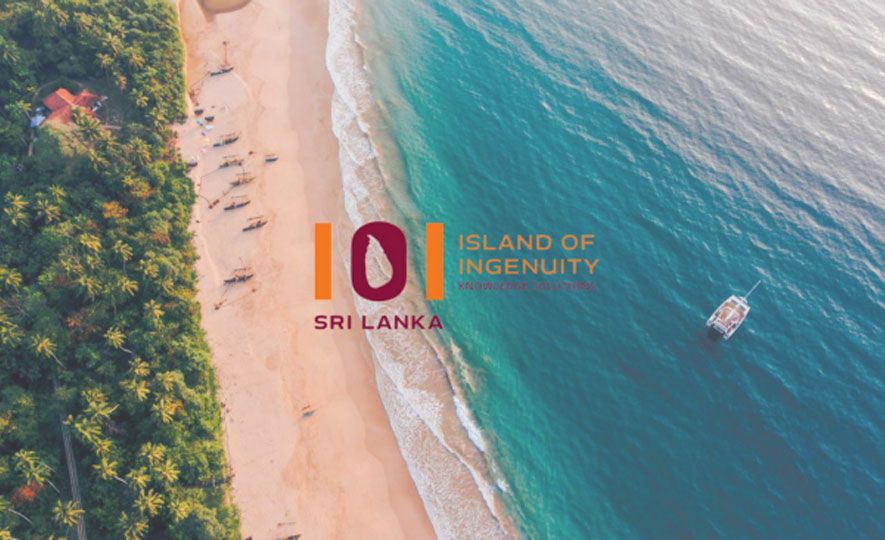 2019-05-21
Sri Lanka is home to a rapidly growing ICT/ BPM industry that thrives on innovation, tech development, and high-end service standards. Rather than going on the path of competing with other developing countries for headcount based outsourced businesses, Sri Lanka focused on developing a niche and specialized talent base carving out a competitive position for high-end product & service development and knowledge services.
As a result, Sri Lanka has continuously maintained an impressive increase in ICT exports revenue over the past decade. More than 350 companies and 85,000 technologically-savvy professionals are employed in the sector, which generated over $ 1.2 billion exports in 2017. Expanding on this momentum, the sector targets to achieve $ 5 billion of exports, provide 200,000 direct jobs and establish 1,000 start-ups by 2022.
While Sri Lanka does not focus on mass capacity based outsourced services, an obsession with innovation and some of the most stringent intellectual property protection regimes in the region has resulted in Sri Lanka becoming a renowned destination for multinationals setting up captive innovation centers.
In addition to the talented workforce, Sri Lanka also has a vibrant startup ecosystem – with coworking spaces, incubators, accelerators and entrepreneur mentoring programs – providing international giants with a myriad of opportunities to foster innovation and drive global success.
Global powerhouses are already reaping the benefits of setting up innovation hubs in the country and below are the success stories of Sysco Labs and LSEG Technology.
Sysco LABS
Based in the US and serving over 425,000 restaurants, Sysco is the World's largest foodservice provider. The company's operations span four continents and its annual revenue exceeds USD 50 billion.
Sysco's vision to transform the global foodservice industry led to the acquisition of Sysco LABS – a Silicon Valley-based tech company formerly known as CAKE LABs, with its core engineering team in Colombo, Sri Lanka.
QUOTE: It's all about finding creative solutions to problems in industries and building products that solve them. That is how you create billions of dollars in value in a short period of time." – Shanil Fernando, Managing Director Sri Lanka and Senior Vice President, Sysco LABS
Sysco decided that Sysco LABS would be the ideal partner to take Sysco into the future of foodservice that technology unlocks. Through Sysco LABS, Sysco is looking at ways to completely re-imagine the foodservice industry through technology innovation. Sysco LABS was already engaged in this through its ingenious restaurant technology platform CAKE, which was disrupting the restaurant customer relationship. But with Sysco's acquisition and the expansion of the engineering center in Colombo, Sysco LABS is now looking at every single interaction and touch point 'from farm to fork.'
The London Stock Exchange Group (LSEG) – LSEG Technology
In 2008, the London Stock Exchange Group (LSEG) – one of the world's oldest and largest stock exchanges by market capitalization – undertook an extensive international search to identify technologies that would transform the efficiency of their operations.
This search led to the discovery of Sri Lanka's LSEG Technology (formerly known as MillenniumIT). Not only did LSEG find LSEG Technology's offering to be the most superior solution – beating out global powerhouses such as NASDAQ – but it also led to LSEG buying the company outright in 2009.
Today, LSEG Technology is a part of the London Stock Exchange Group and has released several proprietary products into the market and boasts some 40+ international clients. Listed among the top three in their sector globally, LSEG Technology's products include the fastest trading platform in the world.
The emergence of Sri Lanka's ICT industry to become a global innovation powerhouse and creation of such success stories are solely due to the talents of the workforce, the focus on high quality and reliability, and above all ingenuity and creativity of the industry stakeholders.
The Government of Sri Lanka has now taken proactive steps to boost the growth of this industry and have allocated funds to support the achievement of a US $5 billion export revenue target by 2022. The National Export Strategy's ICT/ BPM growth initiatives are actively promoting the establishment of more Captive Innovation Centers, similar in capacity to those mentioned above, by positioning Sri Lanka as the preferred destination for development and R&D initiatives and attract large enterprise investment.