Despite COVID 19 pandemic Sri Lanka's global image rose phenomenally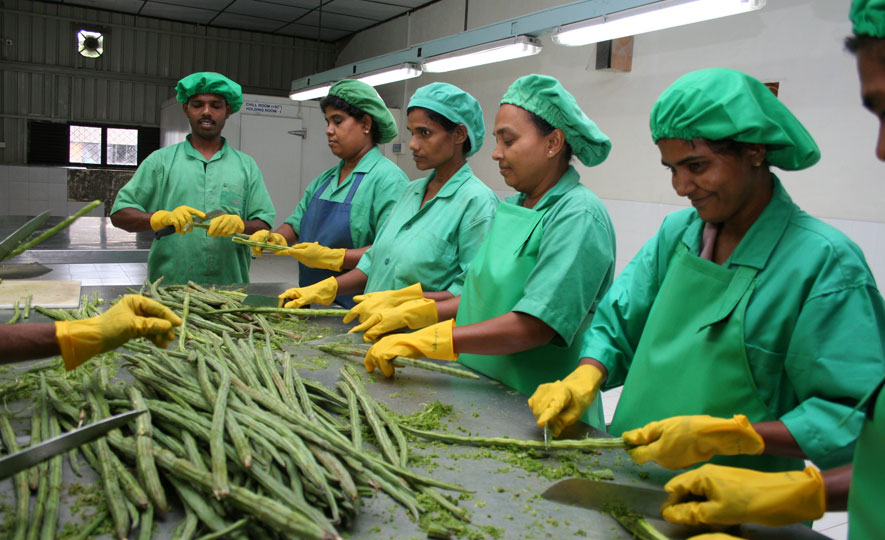 2020-06-23
Sri Lanka Export Development Board's Director of the Export Agriculture Division Malani Baddegamage in an interview with Daily News Finance yesterday, stressed that Sri Lanka's global image rose phenomenally following the outbreak of COVID 19 as buyers were convinced with the manner that the Government controlled the spread of global pandemic.
"They knew that the factories which exported their purchase/ imported products and employees which produced them were free of the pandemic and that the products that they imported were contamination free which were manufactured under stringent WHO guidelines," she said.
She was responding to a question from this newspaper as to how she sees the future of Sri Lanka's prospects for agricultural exports in the aftermath of the outbreak of the pandemic.
She also said that despite there being strained commercial relationships among a large number of countries, Sri Lanka performed very meticulously and diligently in the backdrop of a large number of constraints.
She also said that Sri Lanka managed to procure some large number of foreign buyers who had lost confidence in their former supply chains and added that these developments should pave the way to procure new markets as well.
Q: How would you briefly outline the sector named Agricultural Exports and the areas which come under the aegis of your division?
A: The areas that come under the aegis of the Export Agriculture Division are: Agricultural and fisheries and aqua – culture products etc. We are developing selected products intended for exports. We have also selected a series of products to which we have given priority under the National Export Strategy. They include spices, processed foods and cooked food products. However, we are also developing under the National Export Strategy which we have formulated, new products which we have decided to give priority such as spices, food concentrates and other processed food products such as Jams and Cordials etc. We will be also developing other products for value addition such as coconut and coconut based products, fruits and vegetables, sea foods, flowers, flowering plants, flowers and ornamental plants, organic products and ornamental fish etc and a host of others. We will be developing supplies and production channels for these products, market development and enhancing quality controls, and we are adopting integrated systems which will cover all these areas. We have identified a group of small and medium scale entrepreneurs for these sectors and we are continuing to provide all the encouragement to them in this regard.
Q: How would you describe the present current status quo regarding all these sectors in Agricultural Exports which you outlined in the wake of the COVID 19 pandemic?
A: The overall impact has not really impacted Sri Lanka's Agricultural Exports, but, we have seen mixed reactions. There have been certain positive impacts on some of the sectors, but there has been a slight downfall in other sectors within the sector. Despite the COVID 19 pandemic having impacted countries such are India, Philippines and Indonesia which are competing with Sri Lanka in exports for coconut and coconut based products, Sri Lanka has not been affected much in this all important sector. We have continued and we have intervened at times of difficulties to ensure that the production and supplies went incessant and uninterrupted. We ensured that most of the factories continued to operate with the minimum stipulated employees under the strict health guidelines which were provided by the Government. This created a favourable situation for the exporters of Desiccated Coconut, Powdered Coconut Milk and fresh Coconut Milk.
Q: What is the kind of scope now that is available for Sri Lanka's Agricultural Exports?
A: There was an unprecedented demand for Sri Lankan vegetables and fruits from the Middle Eastern and South Asian countries. We have the opportunity of exporting rice and other food products to Italy as well. There is a very positive demand for ornamental plants and fish as well. However, with the non- availability of airline connectivity and high freight rates, there is a restriction. We have had discussions with Sri Lankan Airlines and other airlines regarding restarting these services and we have issued their time tables to exporters also.
Q: There is a renewed focus on the agriculture exports by both President Gotabaya Rajapaksa and the Government. Can't this be used to fortify agri- exports and also value addition?
A: The attention of the Government has been drawn to self-sufficiency in food and also developing export agriculture. The development of agriculture could also come under two ways under economic development. One is to bridge the Balance of Payment Deficit. The other is to grow or produce the raw materials which are needed for the exports here in Sri Lanka so that the value added to the product is higher than using imported raw materials so that the value addition is limited. For instance, products such as ginger and saffron which are used as raw materials for exports could be grown here as their imports have been stopped. We have now identified short, medium and long term strategies for all sectors. Intervening in airline connectivity is also another area that we have drawn our attention to. We have compiled a strategy for the resurgence of various sectors on the recommendations of the exporters. We have also identified products for export in the short term plans up to 6 months and also products which could be grown here for import substitution. The implementation has to be done by the EDB in collaboration with other state agencies as well.
There is a lot of value addition in tea, rubber and coconut and coconut based products in Sri Lanka, but it is also sad that there are products which value addition could be done in Sri Lanka but yet exported in bulk, but other countries are exporting them in finished products using these products as raw materials where the value addition is done at that end. This is happening in the pharmaceutical industry, perfume industry and food industries. Our future plans include promoting foreign investors to commence industries here which will add the value here in Sri Lanka.
Q: What are the promotional plans you are having for these agri- exports?
A: Right now, we are unable to implement the earlier promotional strategies we had such as participating in trade fair and such like due to the restrictions imposed by the COVID 19 pandemic. But, we will be making good use of the staff of Sri Lankan missions overseas to do the promotions. They will be doing the promotional work for us and also market surveys for identified products. There will be exchange of ideas and information by this process.
We are also in talks with the Board of Investment to get investors for selected and identified areas as well. We are coordinating with the Divisional Secretariats as well in coordinating between the farmers and the growers with the exporters as well.
Q: What is your current message to exporters?
A : We have provided them with all the assistance that they needed at this difficult moment. We are ready to intervene in any issue of they want our assistance and if there are any unresolved issues.
We are willing to talk on their behalf to other state agencies as well. They still talk to us on their unresolved issues. One of the main reasons why we have won the hearts and minds of the exporters is the fact we have acted in their best interests.
Source at: Daily News