EDB awareness program for Southern Province entrepreneurs to establish 2000 exporters by 2020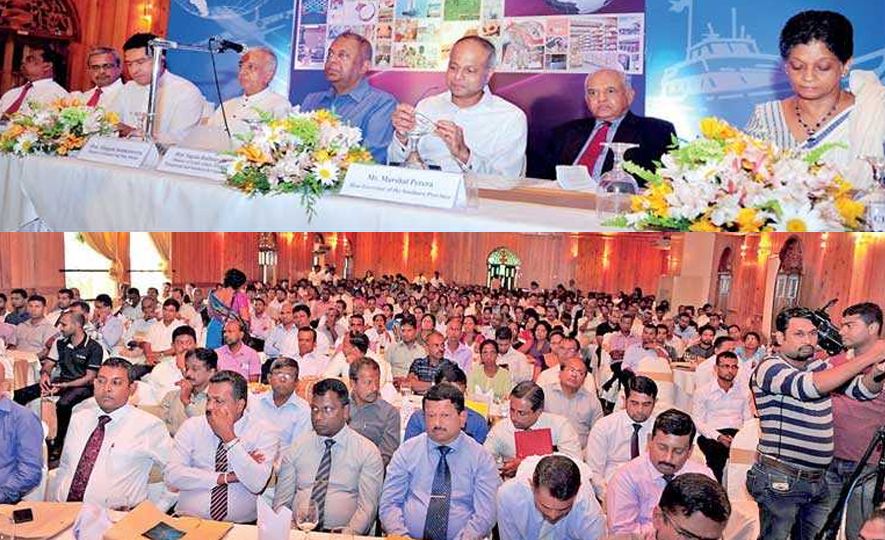 2018-05-16/ http://www.ft.lk/business/EDB-awareness-program-for-Southern-Province-entrepreneurs-to-establish-2-000-exporters-by-2020/34-655151
Sri Lanka Export Development Board organised an awareness program for the entrepreneurs of the Southern Province on the national program to establish 2,000 new exporters. The program was held at the Sanaya Hotel, Matara on Friday, 11 May.
The day's program consisted of an awareness program, an exhibition to show technical knowledge required for the export industry, and a round-table discussion attended by the leading businessmen of the Southern Province. Further, leading exporters of the Southern province who have overcome the challenges in joining the global supply chain shared their experiences with the objective of attracting the entrepreneurs of the south to the export industry.
The national program to establish 2,000 new exporters during 2017 to 2020 period, was launched for the entrepreneurs of the Northern Province on 23 March 2017 and the second awareness program was held in Kandy for the entrepreneurs of the Central Province.
Value added agricultural products, spices and concentrates, gems and jewellery, processed foods, Ayurvedic products, coir based products, fishery products and Information Technology and Communication services have been identified as potential sectors in the Southern Province for promotional and development targeting export markets.
Minister of Finance and Mass Media Mangala Samaraweera, Minister of Development Strategies and International Trade Malik Samarawickrema, Minister of Youth Affairs, Project Management and Southern Development Sagala Ratnayake, State Minister of International Trade Sujeewa Senasinghe, Southern Province Governor Marshal Perera, officials of the Export Development Board and other Government and Private Sector graced the occasion.
A sustainable program has been designed to reach the objectives of the national program for development of 2,000 new exporters by year 2020 and the Export Development Board has arranged series of awareness program to be followed in Batticaloa, Badulla, and Ratnapura in the near future to make aware the program to entrepreneurs of those provinces.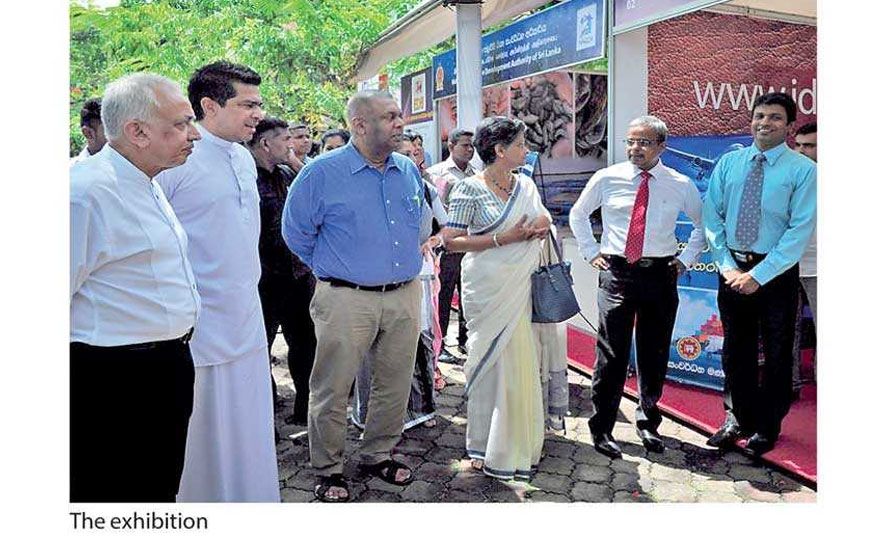 CB requested to reduce bank lending rates by at least 2%: Mangala
Finance and Media Minister Mangala Samaraweera said that he had requested the Central Bank to take action to reduce thecurrent bank lending rates by at least 2% as soon as possible as thecurrent lending rates were too high.
Samaraweera made these remarks while addressing entrepreneurs of the SouthernProvince who attended an awareness program on the national program toestablish 2,000 new exporters by 2020.
The nationalprogram to encourage new exporters is being implemented by the SriLanka Export Development Board.
"Hundreds of years ago Sri Lanka was known as a trading centre and anentrepreneur's paradise. Artefacts and coins found at archaeologicalexcavations prove that our ancestors have traded with the mostpowerful trading nations of that era. It is our vision to regain ourlost status as an entrepreneur's paradise through 'Enterprise Sri Lanka'.
"We will be introducing 18 new low-interest loan schemes underthe 'Enterprise Sri Lanka' theme in June. Females and physicallydisabled persons will be offered loans at an even lesser interest rate.
We will be opening up an 'Enterprise Sri Lanka' customer servicecounter at every bank.The staff are being trained to provide serviceswith a more positive approach and to support innovative projects andideas," he said.
"We have decided to act against and also dissuade people from fallingprey to high interest loans offered by micro finance companies byoffering female entrepreneurs low interest loan schemes. It ismostly females in the Northern, North Central and Eastern provinceswho have fallen prey to these micro finance schemes and there areinstances where a few have taken their own lives or have had to agreeto provide sexual favours. We have also decided to ensure thatinterest on loans below Rs. 150,000 obtained under such schemes be waived," the Ministerdeclared.
"Sri Lanka's highest export earnings was in 2017 and the EDB's targetis to increase it by another 34% by 2025. Considering the progressbeing made, I believe that they will surpass this figure before that.Today our economy is strong and moving forward. Although ourforecast national income for next year is Rs. 2.5 trillion, wehave to repay debts totalling Rs. 1.9 trillion," the Ministerrevealed.
Development Strategies and International Trade Minister Malik Samarawickrema, Youth Affairs, Project Management and Southern Development Minister Sagala Ratnayaka, International Trade State Minister Sujeewa Senasinghe, officials from the Sri LankaExport Development Board, other government and private sectorinstitutions and a large number of potential exporters attended the event.
Source at: www.ft.lk