EDB conducts awareness seminar on "Facilitation of Agricultural Exporters under the TIEP Scheme"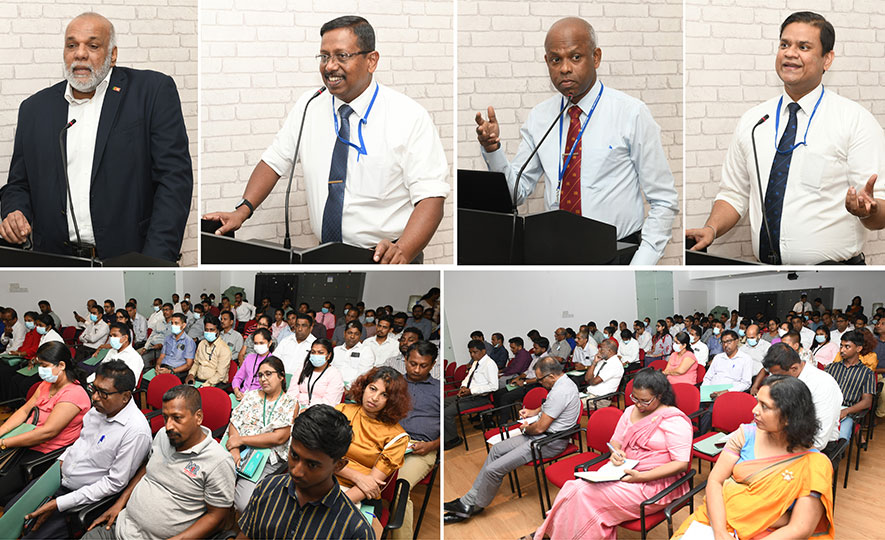 2023-03-16
The Sri Lanka Export Development Board (EDB) recently conducted an awareness seminar on "Facilitation of agricultural exporters under the Temporary Import for Export Processing (TIEP) Scheme"with the participation of 85 export companies from the agricultural sector.
The main objective of conducting this awareness seminar by the EDB was to create awareness regarding the TIEP scheme among the agricultural exporters with the intention of attracting new SME companies to utilize the TIEP scheme. It also educated exporters on new avenues of the TIEP scheme, created a platform to discuss the current issues of the TIEP process with the relevant officers and encouraged exporters to enhance the value addition of agricultural products.
Addressing the event, EDB Chairman Suresh de Mel highlighted the importance of packaging and branding products in a way that can be used by consumers and emphasized the need for value addition to the products. He further stated that many benefits can be realised by making use of the TIEP scheme.
The seminar included presentations by professional and experienced resource persons, including Deputy Director of Customs, K A S Yapa and Superintendent of Customs, Chandimal Liyanage, who spoke about the importance of understanding and utilizing the TIEP scheme. Assistant Superintendent of Customs, Indunil Liyanage, gave an introduction to the TIEP scheme and TIEP renewal. Overall, the seminar provided valuable insights into the TIEP scheme and its benefits for agricultural exporters.