EDB organises Sri Lanka pavilion at GITEX Technology Week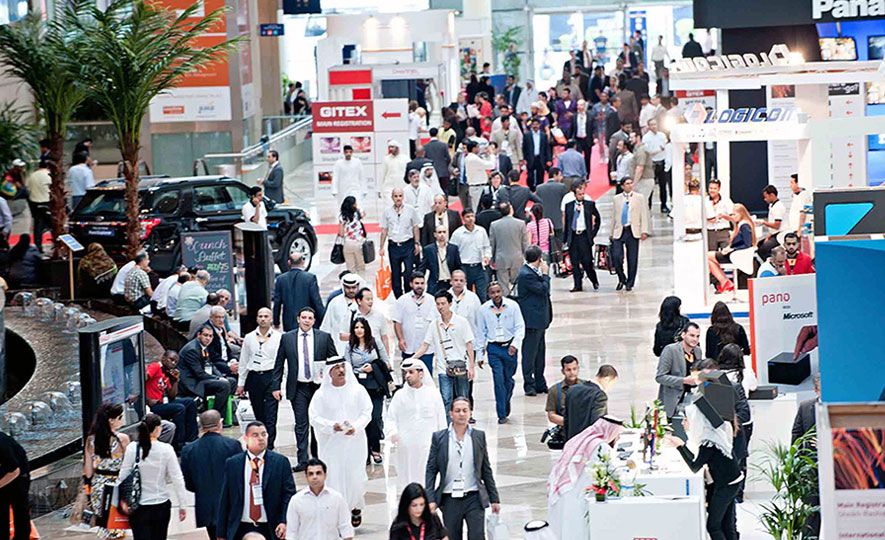 2019-10-23/ http://www.ft.lk/business/EDB-organises-Sri-Lanka-pavilion-at-GITEX-Technology-Week/34-688158
The Sri Lanka Export Development Board (EDB) organised a Sri Lanka country pavilion at the GITEX Technology Week, held from 6-10 October.
Six Sri Lankan technology SME companies participated in GITEX Technology Week 2019. The Sri Lankan exhibitors represented a number of technology sectors, ranging from digital marketing, software development, IOT, BPO and ERP solutions. The GITEX Technology Week afforded each firm a tremendous opportunity to expand their business in the MENA region.
As a result of this initiative, business worth approximately $ 3 million is expected to be generated by 2020. In addition, more than 50 inquiries for joint ventures and around 300 business leads were generated during the program. With the Sri Lankan Government's continuous efforts to drive the economy through digital adoption and innovation, the EDB-led Sri Lankan ICT/BPM delegation said their participation was a roaring success, generating an average of 65-70 initial business contacts, from which 30-35 comprised potential conversions. The EDB has organised a Sri Lankan pavilion at the GITEX Technology Week from 2008 to 2017, with 2013 being the only year it did not participate in the event.
EDB will also support the participating local companies to mediate further discussions with potential leads, and to ensure that sustainability, cooperation and successful business outcomes were achieved as a result of participation in the event.
The Sri Lankan companies which participated in GITEX Technology Week were: HakiTaak Solutions Ltd.; Imara Software Solutions Ltd.; Data One Solutions Ltd.; Cipher Labz Ltd.; Infosoft Lanka Ltd.; and QB Lanka Ltd.
Infosoft Lanka Ltd. CEO / Managing Director Mahendra Dissanayake, who joined the delegation for the first time, was able to gain tremendous market opportunities in the UAE. "This was the first time we took part in an international exhibition. Through the help and guidance of EDB, we were able to expand our business in the MENA region and able to establish a business network there."
Imara Software Solutions Ltd. CEO Rinsad Ahamed stated: "This year we participated in GITEX exhibition, under the country pavilion organised by the EDB of Sri Lanka. We had a great opportunity to showcase our products to international companies and strengthen our footprint in the MENA region. We were able to start discussions with leading international companies who visited the pavilion and they are willing to partner with us."
MENA region
The MENA region continues to be vibrant with emerging opportunities for exporters. The Middle Eastern region particularly, the Gulf Cooperation Council Countries (GCC - Saudi Arabia, Kuwait, UAE, Qatar, Bahrain and Oman) are making large investments in network infrastructures, security and mobile application projects which offer lucrative prospects for Sri Lankan ICT exporters.
GITEX Technology Week
GITEX Technology Week is the most focused ICT Event for Middle East and African investors and buyers. GITEX is also the biggest and boldest technology show in the MENA region.
According to previous GITEX post-show reports, the show has had more than 100,000 attendees from 140 countries, and more than 4,500 exhibiting companies from 140 countries promoted ICT products and services at GITEX Trade Fair. This year, GITEX also focused on new sectors such as virtual reality, augmented reality, cloud, IOT, big data, artificial intelligence, smart living and digital marketing.
Business opportunities for Sri Lankan ICT/BPM Sector
The EDB is assisting the Sri Lankan ICT industry in achieving the overall national IT/BPM goals of reaching $ 5 billion in export revenue, and a workforce of 200,000 by 2022. Therefore, the EDB is planning to organise similar programs in other countries to explore business opportunities for the Sri Lankan ICT/BPM Sector in the future.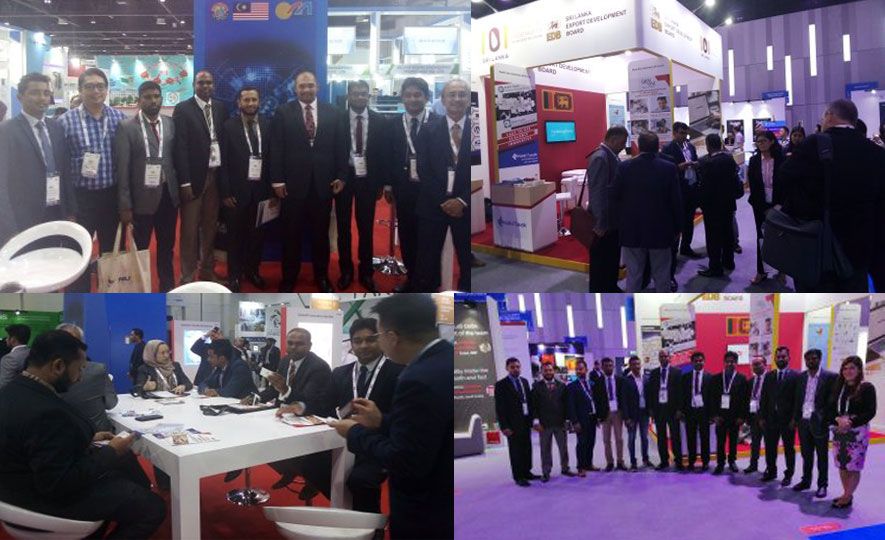 Source at: Daily FT