Exporters must prepare for COVID-19 fallout: EDB chief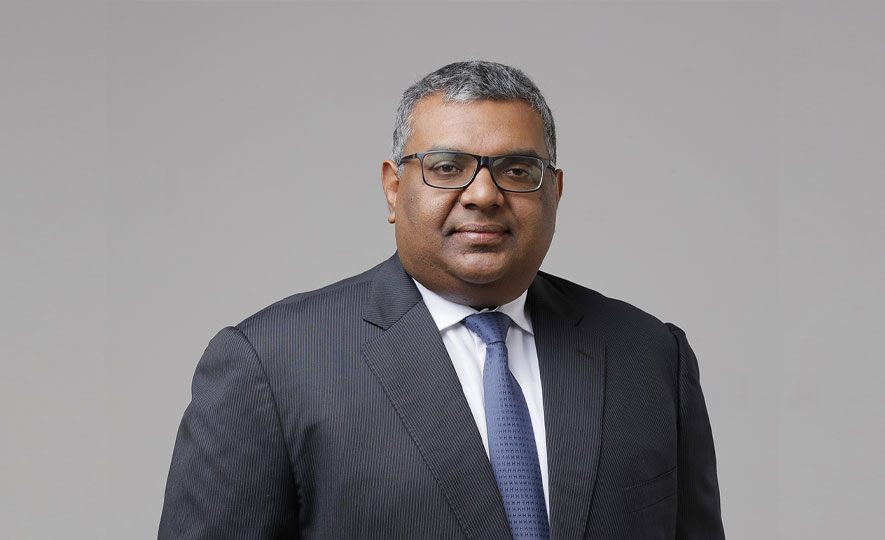 2020-03-05
Predicts 25% or $ 750 m drop in exports in 2Q
Says top export industries – apparel, tea, rubber, coconut, processed food – affected
All trade shows over next three months under review due to coronavirus travel issues
Likely to revise export target of $ 18.5 b after 1H
The Export Development Board (EDB) yesterday called on the private sector to plan and prepare for the novel corona virus COVID-19 challenge, which has caused market and supply chain disruptions globally since February, and is threatening to impact trade.
"Next quarter is going to be quite challenging. The situation is going to be extremely bad over the next three months, where we will see a drop of exports about 20% to 25%, which is around $ 750 million. The impact is twofold, with supply chain constraints and market issues. Hence, it is critical for our exporters to plan and prepare," EDB Chairman Prabhash Subasinghe told the Daily FT.
Even before the coronavirus began to spread and impact the global economy, Sri Lanka's merchandised exports in January were down by 7.4% to $ 961 million. Early this year, the EDB set an ambitious yet achievable target of $ 13.5 billion worth of merchandise exports for 2020, up by 13.4% from 2019 achievement of $ 11.9 billion.
Subasinghe said the top five export industries, which include apparel, tea, rubber, coconut, and processed food, are affected, adding that this is estimated to have a negative growth in exports.
"The situation will impact all of Sri Lanka's major export markets. Importing companies in foreign markets such as the US and Europe are now taking precautions. They are imposing travel bans, cancelling trade events and trade visits, which will affect the order placing and business generation for our companies," he added.
Sri Lanka's single largest export market is the US, which accounts for 27% of total merchandise exports last year, while Europe accounts for 30%.
The EDB chief said that exports of seafood had reduced by 35% in the last week alone, and that it would drop by 25% in the next quarter. "The seafood exports have dropped drastically due to the spread of COVID-19 in Italy, which is our single biggest European market. As a result of the reduced demand, prices of fish in Sri Lanka have already dropped, which has agitated the fisherman," he said.
Other export sectors, including food and beverages, boat and ship building, pharmaceutical, gem and jewellery, electronic and electrical products, printing, ICT/BPM, and the logistics sector, are also badly affected, he said.
"Customers in Europe, and in the near future those in the US too, may reduce consumption of items and the demand for imported goods will be low," Subasinghe cautioned.
Pointing out that China accounted for 21% of Sri Lanka's imports in 2019, and is the largest import source of raw materials to the country, he said a wide range of imports including fabric, cotton, machinery and appliances, iron, steel, and plastics are likely to be affected due to shipment delays, and as a result of factory closures and transport restrictions in China.
Subasinghe said the companies at present are trying to change their production formulae to sustain continuous production. "This will increase the production cost and affect the quality of the products as well. The industry states that imported raw materials are also sufficient only for two months," he added.
In terms of the EDB trade fairs and calendar events for 2020, he said they have to take it case by case and decide. "Some organisers are cancelling the trade shows, and local participants are also withdrawing from participation. Therefore, all trade shows over the next three months are under review at present," he pointed out.
When asked if the EDB will revise the full export target of $18.5 billion (merchandised and service) set as up by 15% from 2019 for 2020, he said that it was too early to predict, and that they will announce any change to the holistic picture by the end of the first half of the year.
Sri Lanka's total merchandise and service exports in 2019 were $ 16.14 billion, up by 1.44% from 2018: merchandise exports at $ 11.9 billion, up 0.13%, and service exports at $ 4.2 billion, up by 5.3% from 2018. The EDB originally targeted $ 18.5 billion in exports for 2019, and the estimated performance reflects achievement of 87% of the goal. The target set for 2020 is $ 13.5 billion in merchandise exports, up by 13.4% from 2019, and $ 5 billion for services exports, up by 18.2% from 2019.
In comparison to its regional peers' export value, Sri Lanka's performance is very low. Vietnam exports were $ 242 billion in 2019; Thailand, $ 249 billion; Singapore, $ 441 billion; and India, $ 323 billion.
Source at: DailyFT