Exports to China gets major boost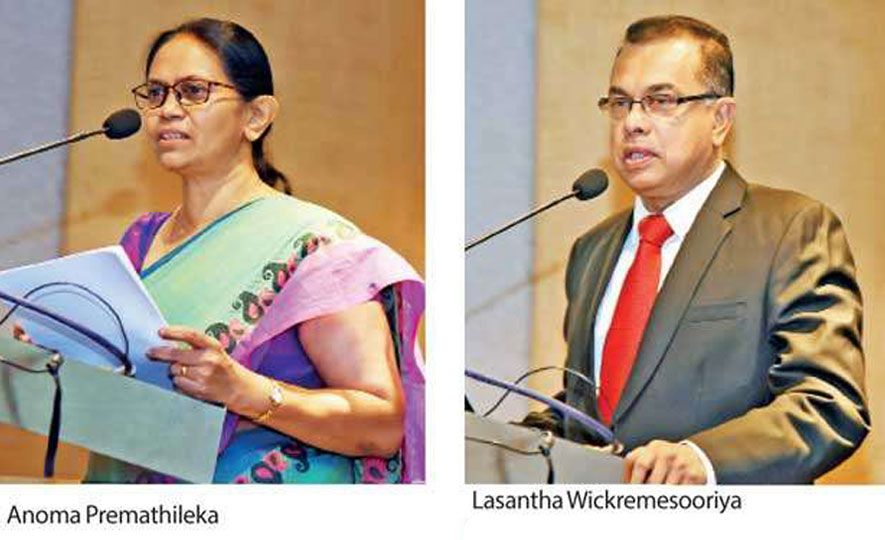 2018-06-11/ http://www.dailymirror.lk/article/Exports-to-China-gets-major-boost--151015.html
EDB plans to acquire services of int'l consultant
Need to adopt different approach stressed
China currently Sri Lanka's 6th largest export market
Sri Lanka's Export Development Board (EDB) has drawn up a new entry strategy for the Chinese market to pre-identify products using an international consultancy firm/consultant, as most of Sri Lanka's SMEs fail to complete export orders to China.
Addressing a recent seminar themed "Enhancing Exports to China" organised by The Sri Lanka – China Business Council of the Ceylon Chamber of Commerce, EDB, Director – Market Development, Anoma Premathileka said, "We started participating in the China South Asia Exposition in Kunming in 2009 initially with 60 stalls and it gradually increased to 135 stalls by 2016. The Sri Lankan SMEs representing various sectors such as gem jewellery, handicrafts, tea etc have been participating in the expo at least for 3 years".
However, she noted that despite the high interest attracted by Sri Lankan SMEs and selling out of all the exhibited products at the expo, they weren't able to complete export orders to Chinese buyers.
Premathileka reasoned that it was due to the miscommunication and lack of negotiation skills of Sri Lankan SMEs. Thus, she said that the EDB has decided to acquire the services of a consultant this year to identify potential products with a proper market analysis as well as to match Sri Lanka SMEs with suitable trading partners in China to export their products.
She revealed that the EDB has already called for quotations to recruit the consultant to implement the entry strategy.
Adding to Premathileka's remarks, the Immediate Past President of Sri Lanka – China Business Council, Lasantha Wickremesooriya said Sri Lankan companies need to adopt a different approach when negotiating trade and investments with Chinese parties.
He stated that many Sri Lankan companies attempt to approach and negotiate as they have been doing with western countries leading to a failure, while asserting that patience is the key to doing business with China.
"Don't try to push your way through with the Chinese," he said.
He suggested that Sri Lankan exporters and other businesses should approach the potential Chinese traders or partners through an intermediary party to avoid miscommunication.
Premathileka revealed that the EDB has identified that apparel, solid or retreaded tyres, tea, coconut fibre, natural rubber, cinnamon, coconuts, fruits, nuts, edible plants preserved with sugar, pepper, frozen fish, excluding fillets and gloves, have the greatest potential as export products to China.
She also said that the EDB plans to work on getting clearance from Chinese quarantine for banana exports.
Wickremesooriya inisted that Sri Lanka has the possibility to reduce non-traiif-barriers such as quarantine to China through Asia-Pacific Trade Agreement (APTA) and boost exports even prior to the proposed Sri Lanka-China FTA.
China became Sri Lanka's 6th largest export market last year with exports worth US$414 million. However, Premathileka noted that the increase in exports to China during last year was mainly due to re-export of boats after the conclusion of a certain project.
The EDB plans to participate in two events which include the 15th China International SME Fair in Guangzhou and China International Import Expo in Shanghai. (NF)
Source at: www.dailymirror.lk