Important China News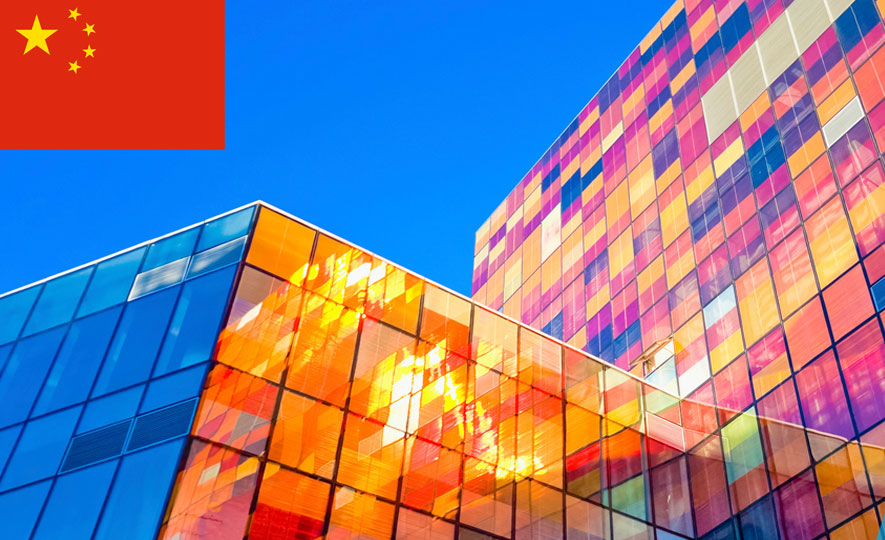 2020-08-11
Summary Article prepared by Consulate General of Sri Lanka on Important China news in major Chinese newspapers from 17.06.2020 - 16.07.2020
China reports surge in domestic tourism
China registered a spike in domestic tourism with 6 billion trips in 2019, up 8.4 percent year on year, according to the Ministry of Culture and Tourism. Overseas travels from China surged 3.3 percent year on year to 154.6 million in 2019, while overseas tourists paid 145.3 million visits to China last year, an increase of 2.9 percent, said a report released by the ministry. Last year, the country's tourism industry earned 6.63 trillion yuan (about 935 billion U.S. dollars) in revenue, registering an annual growth of 11.1 percent, according to the report.
China remains· wary of overseas travel in July: observers
More countries are preparing to open up to foreign visitors, as the number of COVID-19 cases has been declining in some regions. However, industry insiders said it will still be difficult for Chinese to travel abroad in the short term.
Even if some countries have implemented an open policy for Chinese tourists, there is a high probability that China will not initiate organized and individual overseas travel, given the risk of overseas epidemics, and the quarantine time after returning to China, was the view of China Tourism Marketing Association. As the global epidemic has not stopped and China has entered a stage of virus control, the Chinese overseas travel market in 2020 is expected to be weak. Most Chinese travelers remain cautious about overseas travel, as safety is their top concern. Restarting overseas travel must be based on the control of the epidemic in China and other countries said the Association, adding that a green channel for bilateral tourism has not been ruled out, such as with Japan and South Korea.
China to enhance domestic sales of export enterprises
China will support export firms selling products in the domestic market by easing market access, expanding sales channels, and strengthening financial assistance to help them through difficulties and stabilize foreign trade. This year, the country will offer domestic market access to products originally made for export only if they meet certain technical standards. The government will also simplify the procedures for compulsory certification of the relevant pro ducts, according to a guideline released by the State Council.
Firms will be encouraged to make products for export and domestic sales on the same production line, to the same standards and of the same quality, to reduce production costs and facilitate trade transformation.
Domestic sales platforms will be established for the firms by setting up export product zones at online shopping festivals, and organizing promotions at major shopping streets. Facilitating direct purchases by big commercial firms in the country, and attracting domestic buyers at major trade fairs are additional measures that will be taken, said the guideline.
The guideline emphasized measures to help firms develop marketable domestic products, create their own brands, make full use of new business modes, and embrace the integration of online and offline development to meet the demand of consumption upgrades in the country.
To step up financial assistance to export firms, financial institutions are encouraged to improve supply chain financing services and strengthen operational credit support for the firms.
China further cuts negative list for foreign investors
China on June 24 unveiled a new, shortened nationwide negative list for foreign investment, cutting items off limits to foreign investment from 40 to 33 w.e.f 30th June 2020, in the latest move to honor its commitment to further opening up its economy.
Services, manufacturing and agriculture sectors have been further opened with the release of new negative list. Restrictions on foreign shares in securities companies, securities investment fund management companies, futures companies, and life insurance companies were scrapped. Restrictions on foreign investment share ratios in commercial vehicle manufacturing will be lifted, and regulations prohibiting foreign investment in the smelting, processing and nuclear fuel production of radioactive minerals will also be eliminated.
128th Canton Fair to be held mid-to-late October
The 128th China Import and Export Fair, popularly known as the Canton Fair, will be held mid-to-late October. Whether it will be held offline or online will be determined when the time comes according to the global pandemic situation and China's prevention and control measures.
Between June 29th and July 13th, exhibitors can apply for booths of the National Pavilion, the scale and exhibit categories of which will remain the same as they are in the 127th session.
China to develop marine industry in Greater Bay Area
China will implement support guidelines to develop the marine industry in the Guangdong-Hong Kong- Macau Greater Bay Area, according to a document released by the Ministry of Transport on June 28. The document comes as China ramps up efforts to optimize the business environment in the marine industry in the Greater Bay Area and further open up to foreign companies. It suggested China will strengthen networks in waterway and port sectors, in a bid to achieve interconnectivity of marine infrastructures in the Greater Bay Area.
In the Hong Kong Special Administrative Region, China will further maintain its position as an international shipping center. In Guangzhou and Shenzhen, South China's Guangdong Province, China will strengthen international shipping comprehensive services, the document confirmed.
China will further construct oil and coal reserve facilities, as well as liquefied natural gas (LNG) receiving terminals in the Greater Bay Area, according to the document. It added that China will promote multimodal transport in many ports including the Port of Nanning, in Nanning, South China's Guangxi Zhuang Autonomous Region.
The Greater Bay Area will promote informatization in the marine industry. New technologies linked to cloud computing, big data and Internet of Things (loT) will be applied to develop smart ports and shipping services. The document also requires the enhancement of ecological protection and the reduction of emissions of pollutants. It added that LNG filling stations will be further deployed in this area.
China sees expansion of new businesses, upgrading of new consumption
China's online retail is now quickly making up the losses suffered by the offline sector during the COVID-19 epidemic.
According to China's National Bureau of Statistics, the online retail sales of physical goods went up by percent in the first five months this year, accounting for 24.3 percent of the total retail sales of consumer goods. China also saw its express delivery volume surge 41 percent year-on-year in May, and the revenue of express delivery companies increased 25 percent year-on-year, said the country's State Post Bureau.
With emerging new businesses and vital online consumption, the online retail sales of physical goods is contributing an increasingly larger share to the growth of the consumption market, bringing more benefits and convenience to the consumers.
China's services trade declines, deficit narrows
China's services trade fell in the first five months this year amid the COVID -19 epidemic, but the trade structure kept improving with a narrowing deficit, according to the Ministry of Commerce.
The ministry highlighted strong resilience in China's trade of knowledge -intensive services, which jumped by 8.7 percent years on year.
In contrast to merchandise trade, trade in services refers to the sale and delivery of intangible products such as transportation, tourism, telecommunications, construction, advertising, computing, and accounting.
E-commerce a driver for China's economic development
E-commerce in China has improved and also become an engine driving the country's economic development. The transaction volume of e-commerce in 2019 reached 34.81trillion yuan ($4.93 trillion), an increase of 6.7 percent from a year earlier, according to the latest report by the Ministry of Commerce. Online retail sales hit 10.63 trillion yuan last year, a jump of 16.5 percent year-on-year.
Customers in Guangdong province spent the most online, with online retail sales accounting for 23.8 percent of the country's total in 2019, followed by Zhejiang province at 16.5 percent and Shanghai at percent. Cross-border e-commerce also continues to maintain posit iv e momentum in its development.
In 2019, online retail involving import and export, processed through the customs platform for cross border e-commerce, reached 186.21 billion yuan, growing 38.3 percent year-on-year, with online retail for export at 91.81 billion yuan, up 16.8 percent year-on-year, and online retail for import at 94.4 billion yuan, surging 68.2 percent year-on-year.
The express delivery industry has provided strong support to e-commerce, with express delivery firms handling 63.52 billion parcels last year, an increase of 25.3 percent from one year earlier.
Livestreaming helps drive customer enthusiasm in spending. In 2019, e-commerce sales via livestreaming were 433.8 billion yuan, a 226 percent leap from a year earlier.
China's logistics sector maintains steady recovery in June
China's logistics activities maintained recovery momentum in June amid further containment of COVID- 19, industry data showed.
The logistics performance index for Jun e came in at 54.9 percent, up 0.1 percentage points month-on month, according to data released by the China Federation of Logistics and Purchasing (CFLP). The composite index t racks business volumes, new orders, employment, inventory turnover and equipment utility rates in China's logistics sector.
New duty-free policy unveiled to stimulate consumption in South China's Hainan
A newly updated duty-free policy was officially implemented in South China's island province Hainan starting from July 1, one month after a master plan was released aiming to build the province into a glob ally influential high-level free trade port.
Besides increasing the annual t ax-free shopping quota in Hainan from 30,000 yuan ($4,272) to 100,000 yuan per person each year, the policy has also expanded the categories of duty-free goods from 38 to 45, with electronic products, honey, tea and several other products added to the duty -free list.
The province aims to introduce cross-border e-commerce platforms first and then expand online operation to brick-and-mortar shops.
To improve consumers' shopping experience, Hainan will continue to improve the consumption and tourism market, in a bid to build the province into a global hub for tourism and consumption.
More reforms from China's pilot FTZs to be adopted nationwide
The State Council, China's cabinet, has decided to implement more reform measures experimented with at the pilot free trade zones (FTZs) across the nation.
It is the sixth batch of measures tested by the pilot FTZs before being implemented in other areas, the State Council said in a new circular.
To be replicated nationwide are measures covering five areas: investment management, trade facilitation, financial openness and innovation, operational and post-operational oversight, and human resources, the circular said.
To reform investment management, green channels will be set up for approval procedures of electricity projects, registration of real estate will be made more convenient, and small-scale value-added tax declaration will be assisted by smart technologies.
Consumption bounces back in Guangzhou
Consumption is seeing a strong rebound in Guangzhou, Guangdong province, after a series of stimulus measures were introduced in April.
Guangzhou's retail sales volume has logged growth for the second consecutive month, while the city's catering industry had returned to 92 percent of capacity as of June, with overall consumption bouncing back to 81.3 percent of normal. In addition to special promotional events, the city government in recent months has provided local residents special shopping coupons to encourage consumption. The city has decided to move forward with the Guangzhou International Shopping Festival, as well as a series of promotional events, around the Mid-Autumn Festival and National Day holidays to boost consumption in the second half of the year.
China's travel agencies to resume trans-provincial tours
Travel agencies in China have been given permission to resume group tours that cross provincial borders, following a period of suspension due to the COVID-19 epidemic, the Ministry of Culture and Tourism said in a circular.
However, group tours are still prohibited in those areas with middle and high COVID-19 risk levels, said the circular. Overseas group tours are still banned.
The limit on the number of visitors allowed in tourist attractions will be set at 50 percent of the maximum capacity, according to the circular, an increase on the previous limit of 30 percent.
The circular also required travel agencies to provide sufficient protective materials, including masks, body-temperature testing equipment, and disposable gloves, for drivers, tour guides and tourists. Tourists should show their health QR codes to travel agencies when signing up for group tours, and have the codes checked again before starting their travels, according to the circular, stressing that tourists with abnormal temperatures are not allowed to join tours.
Tourist attractions should improve cleaning and disinfection measures, and prevent visitors gathering in groups, said the circular.
Foreign trade stabilizes in 1st half of year
China's foreign trade rose 5.1 percent on a yearly basis in Jun e, with exports up 4.3 percent and imports growing 6.2 percent, according to data released by the General Administration of Customs.
Despite the country's foreign trade being confronted by many uncertainties due to the COVID-19 pandemic and many countries' weak purchasing power, there was a notable surge in the country's manufacturing activities and trade last month, as per the China Center for International Economic Exchanges.
June's trade data showed that global market demand is recovering and the country's export-oriented companies received more orders from foreign clients last month, especially from member economies of the Association of Southeast Asian Nations and countries and regions related to the Belt and Road Initiative.
China's GDP expands 3.2 pct in Q2
China's economy bounced back to growth in the second quarter this year as the country gradually resumed work and production after having the COVID-19 epidemic effectively contained as per official data.
The country's gross domestic product (GDP) expanded 3.2 percent year on year in the second quarter. In the first half of this year, the country's GDP stood at 45.66 trillion yuan (about 6.53 trillion U.S. dollars) amid COVI -19 impact, down 1.6 percent year on year.
Source: Consulate General of Sri Lanka
Address: M02 Garden Hotel, 368 Huanshi Dong Lu, Guangzhou 510064
TEL-0086-020-83652857
FAX-0086-020-83652857
[email protected]