Pakistan expects to invest US$ 500 mn in Sri Lanka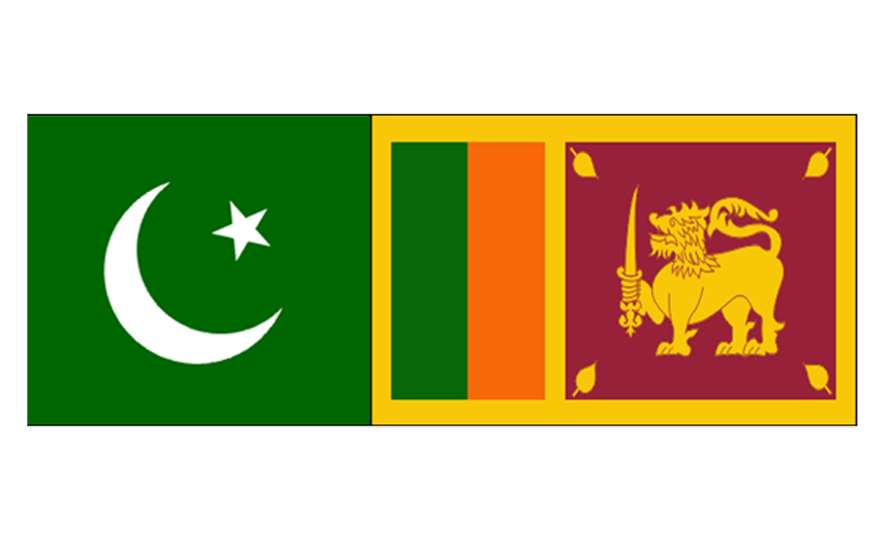 2014-02-24
Pakistan is expected to invest around US$ 500 million in Sri Lanka in the next three years, said Hasan Zaigham, the First Secretary, Pakistan High Commission in Sri Lanka addressing a seminar on Sri Lanka and Pakistan trade, organized by the National Chamber of Commerce in Sri Lanka.
Investments from Pakistan into Sri Lanka have begun to pick up. As of December 2012, the total cumulative investment stood at around US$ 11.9 million and currently Investment of around US$ 233.3 million is in the pipeline.
Pakistani companies have invested in agriculture, IT, textiles and construction /real estate development.
A number of Pakistani companies have shown interest in investment in sugar sector of Sri Lanka.
Bi-lateral Trade between Sri Lanka and Pakistan to be increased to US$ 1 billion from current US$ 400 million.
"Promotion of Ceylon Tea and apparel in Pakistan, Sri Lanka needs to engage in an aggressive campaign in Pakistan to change the preference of the consumers," Zaigham said.
Pakistan is the fourth largest importer of tea in the world after Russia, UK and Egypt.
Pakistan is the third biggest consumer of tea. The demand for black tea is over 170 million kg.
"Under-utilization of concessions provided by the both sides under the Sri Lanka Pakistan Free Trade Agreement is a major issue," Zaigham said.
Tariff Rate Quota (TRQ) of 10,000 metric tons on tea is however not fully utilized by Sri Lanka. In 1975, close to 67 percent of Pakistani tea imports came from Sri Lanka. By 1998 it declined to 7 percent and to further 2.6 percent by 2003.
The TRQs granted to Sri Lanka on apparel also remain underutilized.
The opportunity offered by the FTA could be exploited by the apparel sector by taking a serious look at the Pakistani market.
Sri Lankan raw rubber exporters have a major opportunity to capture a larger share of the Pakistani market and there are also vast opportunities available to export pineapple and cashew nut.
Since many of the goods that Sri Lanka exports to Pakistan have low preference, there may not be a significant expansion in traded volume of exports in the near future, unless Sri Lanka diversifies its basket of goods to higher-preference point items.
Impact of the Sri Lanka- Pakistan Free Trade Agreement on the value of Sri Lankas exports to Pakistan seemed negligible.
"Despite the 4600 tariff lines offered to Sri Lanka only around 80 percent of its exports take place using 16 to 17 tariff lines," Zaigham said. However, Pakistan experienced growth in exports to Sri Lanka at a much faster rate.
Sri Lankan imports from Pakistan rose from US$ 192 million in 2008 (1.4 percent of total imports), to US$ 351 million in 2012 (2 percent of total imports).
Pakistan imports from Sri Lanka were valued at US$ 83.412 Million in 2012. Pakistan exports to Sri Lanka comprise mainly of cotton and fabrics which in 2012 accounted for 32% of total exports.
In 2008 the value of Sri Lankan exports to Pakistan was US$ 71.37 million (0.9 percent of total exports). 2012 saw this figure rise to US $ 82.75 million, but this figure still accounted only for 0.9 percent of Sri Lanka's total export. Pakistan exports are being value added by Sri Lanka for export to other markets.
Further liberalization of trade in goods by rationalization of negative lists will help boost the bi-lateral trade between two countries. Broadening and deepening on FTA by including Investment and Services , Encouraging bilateral investments , building institutional mechanisms including more robust dispute resolution mechanism and customs cooperation, marketing Sri Lanka as a tourist destination in Pakistan, getting Inputs from the private sector in technical review talks on FTA and encouraging business delegations to participate in trade fairs will create many opportunities for both countries to enhance trade and investment opportunities.