SL Apparel Industry in a Global Context and Future Fortunes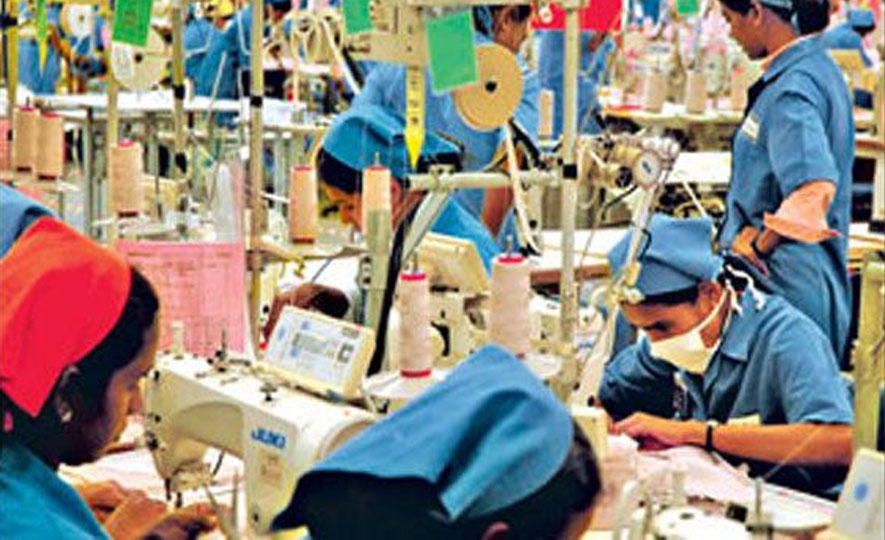 2014-06-17
The Sri Lankan apparel trade today is well renowned around the world to be the most cutting-edge and innovative when it comes to apparel manufacturing.
With a very long history of manufacturing in the island and throughout the challenges which this industry has faced to this day, the garment manufacturing stands much stronger than it has been ever before where the exports from this industry within a year increased by 11 percent (which was the biggest increase annually in 2013 compared with initial years) and by end November 2013 the exports earnings from this industry in Sri Lanka stood at US $2.876 billion, which is a substantial amount of foreign exchange bought into the country by a single industry.
Comparatively compared with our competing countries in this trade which are China, India, Bangladesh and upcoming countries such as Vietnam, Cambodia our apparel industry is quite small. However due to the fact with the change of times and economies as China is now considered as a much developed country compared to 20 years back, China now has a feel to move into more high-end industries such as IT, pharmaceuticals, auto industry, science etc.
Accordingly the costs of production through the times now have increased dramatically and for China right now and for the future moving into more high-end industries would be much more beneficial for them to sustain their fast growing GDP and the remaining apparel manufactures due to the better economic position where the Chinese population have better disposable income and with a high population (bigger internal market) have focused to cater to their own home market rather than exports. India follows the same suite as China.
Sri Lanka has always held the belt for upholding commitments, quality and needle work of products, compliant and state of the art manufacturing practices, with professional and skilled work force and finally now a safe and stable environment for any global retailer to have a strong footing to set up offices and work closely with the apparel manufactures to export the best quality on a ethical and compliant platform which Sri Lanka apparel trade has held continuously by giving the global retailers the brand protection which now is the key in this business for them.
Changing fortunes of competitors
Although the costs would be lower in the short term, in the long term our competitors such as Bangladesh which has proven to be expensive due to under performances and quality issues and with under compliances and unethical terms of trade the brands have been much tarnished for working in Bangladesh due to heavy media follow up after the recent mentioned fires which killed hundreds of workers, hence now for global customers to protect their branding and business in the long run are seeing as a key safe heaven to set up strong commitments with manufactures as from the inception to the boom of the apparel industry.
Bangladesh can be considered as Sri Lanka's main competitor in apparel and as the only source of foreign exchange for Bangladesh with vast amounts of labor, low cost, vertical supply chains and plus GSP has been a very challenging fore for the Sri Lankan apparel industry. Bangladesh has much benefit and initially by global apparel chains saw Bangladesh as a gold mine to boost better profitability by taking advantage of their low production costs.
However due to current serious and critical issues in Bangladesh such as recent fires in factories which killed hundreds of workers, commitments towards performance, quality, compliance and the general break down of basic apparel practices towards the work force, and due to this lot of the main global retailers are now shying away from Bangladesh and moving towards Sri Lanka.
Sri Lanka better positioned
Our apparel industry is strongly committed to ethical manufacture and sustainable development assuring the industry's commitment to ethical working conditions, free of child labour, free of forced labour, free of discrimination and free of sweatshop practices. Further, our apparel industry's efforts to provide employment and harness the rural talents of the country by setting up factories across Sri Lanka under the Rural Empowerment Concept has made a significant impact to our economy which has been recognized and acknowledged by the global apparel chains.
Thus China, India coming out of garment exports and Vietnam, Cambodia being quite new into the trade and Bangladesh apparel trade facing critical issues and concerns, the key country now to meet their requirements on the platforms which they require is Sri Lanka. Accordingly now Sri Lanka is in an ideal position to aggressively take advantage of this fact that now as good capacity becomes increasingly short and with the amount of global apparel business, global customers will be compelled to pay premium prices for Sri Lankan apparel capacities.
By this change in the apparel environment, Sri Lanka apparel industry can do further to give more employment and higher foreign exchange to the country and sealing a place on the apparel map for the years to come.
Noteworthy local contributions
Another significant contribution made by leading apparel export companies such as Tristar Apparel Group by setting up factories for rehabilitated ex-terrorist after the 30 decade conflict in Sri Lanka where the conflict claimed thousands of innocent lives and bought unimaginable suffering to the lives of innocent Sri Lankan's who were living in the Northern part of the country.
It was a very much natural feeling for Tri Star Apparel Group who have been in the business for over 30 decades and where the company initiated 'The Town to Village' concept and to support the government's commitment by setting up such investments in the war torn area of Thambalagamuwa in Trincomalee district and to give employment to over 700 people from that area where their lives and their families had been effected from the conflict.
Today the unit has a well known reputation for exporting 100 new born wear to the UK market exclusive manufacture for selected UK retailers. This is a great achievement by the work force and commitment and support given by the government to be a leading export unit within such a short period of time and to create employment for hundreds of innocent people in that affected area and in turn those supporting hundreds of families.
Conclusion
In conclusion, the business community of Sri Lanka should focus more and work towards expanding the apparel industry to a different height in light of the current developments in the global context along with our existing position in the global map by taking the advantage to become the number 1 foreign revenue generator to Sri Lanka by overtaking of foreign employment sector which stands first at the moment.
(Dr. Arosha Fernando has a distinctive professional background covering 20 years in management. Currently Dr. Arosha is the Chairman of Verazo Apparel Exports Pvt Ltd. Dr. Arosha is a renowned scholar, holding five University Degrees from Australia's 2 leading Universities. He holds a Doctorate in Business Administration (DBA) from the Australian Graduate School of Entrepreneurship (AGSE) at Swinburne University, Melbourne, Australia and a Bachelor of Business (B.Bus.) Degree, double major in Marketing and Human Resource Management from the Faculty of Business at the same University)