Sri Lanka unveils 'Ceylon Spice' master brand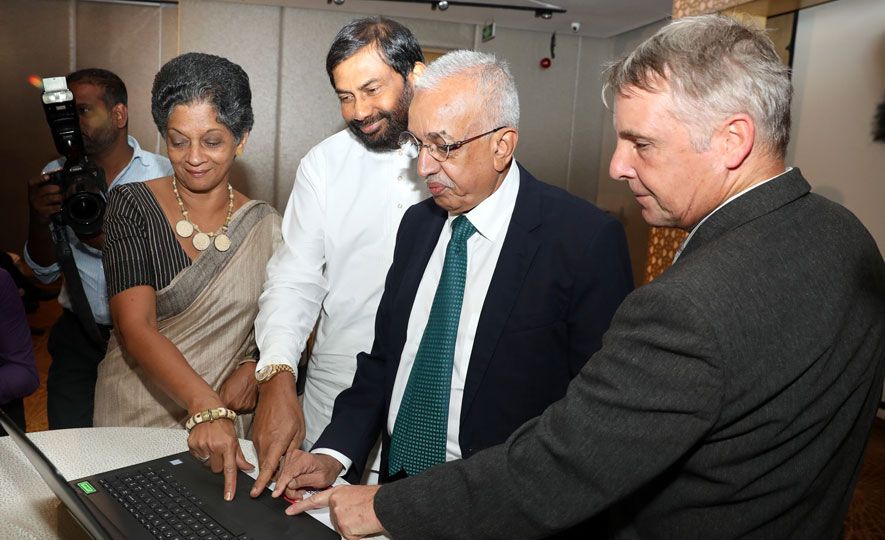 2019-09-26/ http://www.ft.lk/front-page/Sri-Lanka-unveils-Ceylon-Spice-master-brand/44-686499
Spices and Concentrates sector identified as priority sector in National Export Strategy
Aims $ 880 m by 2022
Malik says SL must have consistent branding story running across all its brands
Calls on exporters to promote branding overseas
Assures support through various financial schemes
The 'Ceylon Spice' master brand was officially launched yesterday, as Sri Lanka's latest national branding attempt for the spice sector, with Government aiming to achieve an export target of $ 880 million from the 'Spices and Concentrates' sector by 2022.
The brand was officially unveiled by Development Strategies and International Trade Minister Malik Samarawickrama, in collaboration with the Sri Lanka Export Development Board (EDB).
The new trademark will support growers, processors, and manufacturers of spices, by helping them clearly identify their products as Sri Lankan-made, and also informs customers and consumers that all significant parts, produce, processing, and products are of genuine Sri Lankan origin. Cinnamon, pepper, clove, nutmeg, mace and cardamom are covered under the 'Ceylon Spices' master brand.
Speaking at the launch, Development Strategies and International Trade Minister Malik Samarawickrama said the Government has recognised it was important to follow a 'Master Brand' approach for collective promotion of 'Ceylon Spices', rather than promoting them individually.
"Our export development plans are anchored by the National Export Strategy (NES) being implemented since last year. One of the NES priority sectors is Spices and Concentrates, and one of the strategic objectives identified is to become globally recognised as an innovative player in the value-added spice market. Branding of spices is a 'priority action item' in the NES to achieve a set export target of $ 880 million from the 'Spices and Concentrates' sector by 2022," he added.
The Minister pointed out Sri Lanka must also have a consistent branding story running across all its brands. "Our brands and products coming from Sri Lanka must be known for a commitment to high quality, high ethical standards, and strong environment sustainability credentials. That will be our unique differentiator in an age where consumers are seeking authenticity, traceability, and quality," Samarawickrama said.
"From the humble commodity – cinnamon barks, peppercorns, and cloves, grown in many rural areas in our country and giving employment to many young men and women – it is now going to become a global brand with international recognition," he added.
Noting that the policy of the Government is to encourage greater value addition, and greater value capture here in Sri Lanka moving away from commodity exports, Samarawickarama said as a country that has a good agricultural base, Sri Lanka must now move into adjacent sectors like food processing, flavours, extracts and essences for the pharmaceutical and cosmetics industry, and food-related products for the health and wellness industry.
He asserted the challenge now is to build more and more Sri Lankan brands, and take them to the world. "A vital aspect in building a global brand is also to build a good narrative, weaving a story that makes people intrigued and curious. Let's use this new branding to weave exotic and interesting stories around spices and Sri Lanka," he added.
Market diversification and product differentiation through strong branding campaigns and consumer awareness of Ceylon Cinnamon, Ceylon Pepper and other Spices in high-end markets such as Europe, the US, Japan, and the Gulf region was highlighted as a vital strategy to be competitive in the international market and capture greater value right here in Sri Lanka.
The Minister noted that accelerated development of Sri Lanka's economy requires bold and innovative thinking, and initiatives to increase exports to $ 28 billion by 2022, adding that it is only through export-driven growth that Sri Lanka will truly realise country's full potential and bring economic prosperity to people.
Samarawickrama also called on all those exporters who had postponed their branding overseas for a few years down the road, to do it now, assuring to support them through the various financial schemes available. "The EDB has the Market Access Support Program that provides matching grants and trade guidance for you to go confidently into global markets and worry less about the initial financial costs. We will help you through with the matching grants to cover the costs of overseas due diligence. We cannot afford to be frogs in a well – we have to look outward, look for partnerships to help us grow. Otherwise we will have this wonderful brand and wonderful reputation, but not fully leverage on it," he said.
EDB is the owner of 'Ceylon Spice' trademark. The Michel Nugawela Ltd developed the brand architecture strategy to express the relationship between Ceylon Cinnamon, Ceylon Pepper and other spices within the portfolio, as well as the visual identity or face of the brand, that represents the larger ideas captured in the brand definition model. The Masterbrand brand architecture places all Ceylon Spices that meet the required standards under one trademarked name – 'Ceylon Spices' – which maximises brand awareness by focusing brand marketing on a single brand strategy and brand image. It also lowers brand marketing costs by eliminating the need for separate and distinct logos and imagery.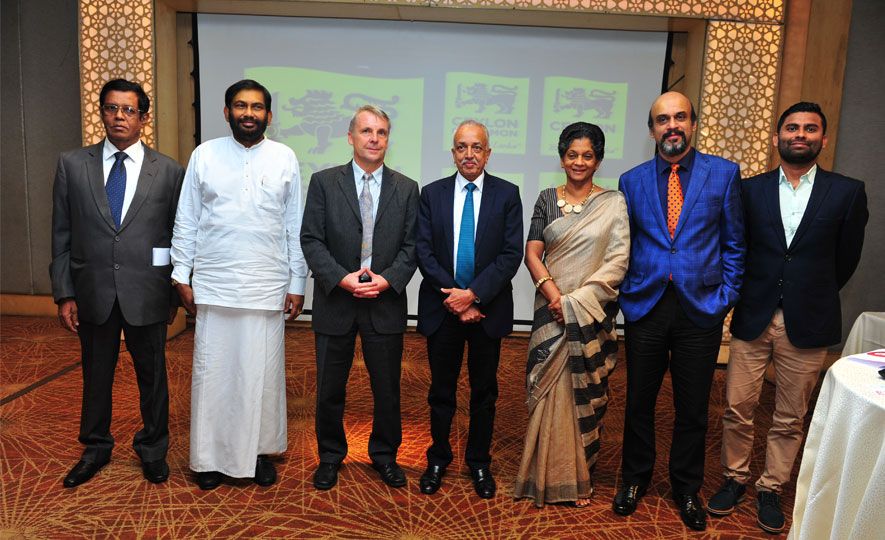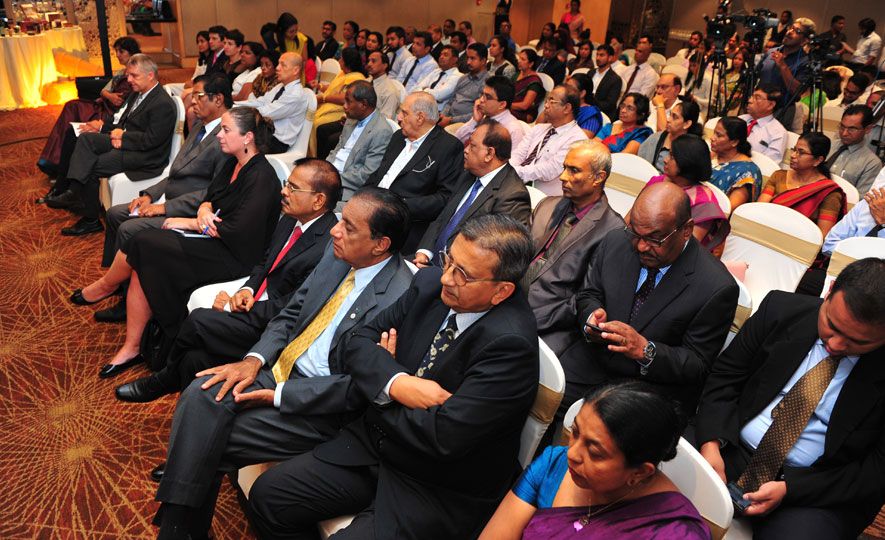 Source at: Daily FT